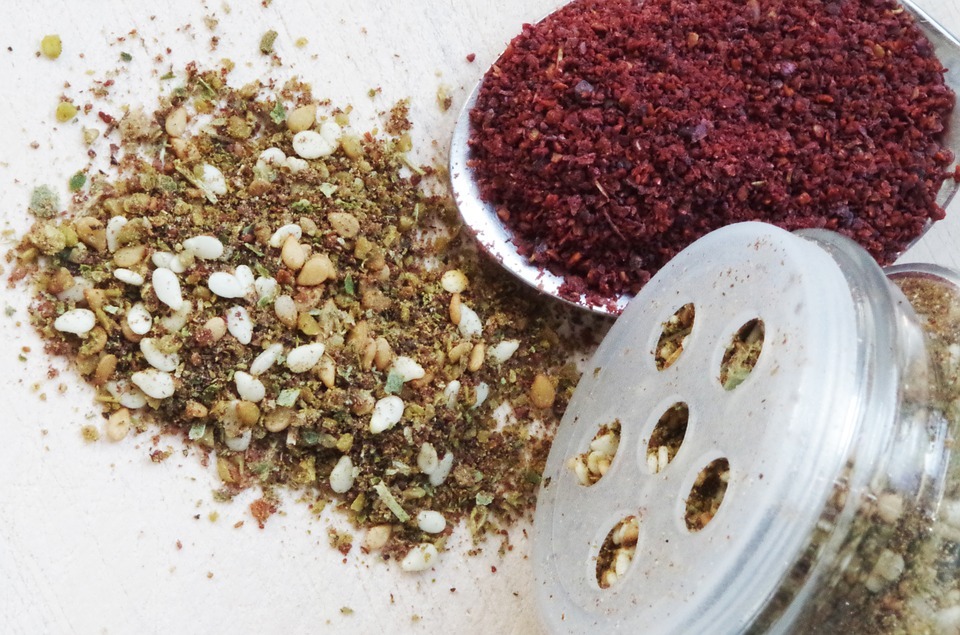 We will be discussing flavors this month in our "30 Days of Flavor" blog series. Every day this month, VSpicery will select a spice, seasoning, salt, etc., as the flavor of the day, giving you it's history, flavor profile, and uses. We hope you enjoy these flavors and their unique stories.
Za'atar is a unique and flavorful spice blend that was created in the Middle East, and is often used as a condiment or dipping spice for bread, naan, and pita bread. This blend is composed of dried oregano, thyme, marjoram, sumac, sesame seeds, and other spices, but ingredients can vary depending on geographical region. Known as saem in ancient Egypt, remains of Za'atar were found in Pharaoh's tombs, giving this condiment a very long history, and is still commonly used in Israeli, Syrian, Lebanese, and Palestinian cuisine.
The most common use for Za'atar is as a dipping spice mixed with olive oil, and it is fabulous just like that. It can also be used to season meats, vegetables, hummus, yogurt, or made into a tea. Many Arab bakeries mix Za'atar with olive oil to make a spread for baked goods and unleavened bread. Thought to keep the body strong and the mind alert by Middle Eastern cultures, Za'atar with bread is customary as a breakfast item. Many Arab children are given Za'atar sandwiches for breakfast or lunch to "make them smarter".
We have held many samplings at VSpicery where we have presented Za'atar in an oil dipping blend, and some now prefer it to their traditional Italian bread dipping spice. It's a wonderful flavor combination that we are quite fond of and use frequently. Tempt your palate with this exotic blend from the Middle East and expand your flavor horizons.