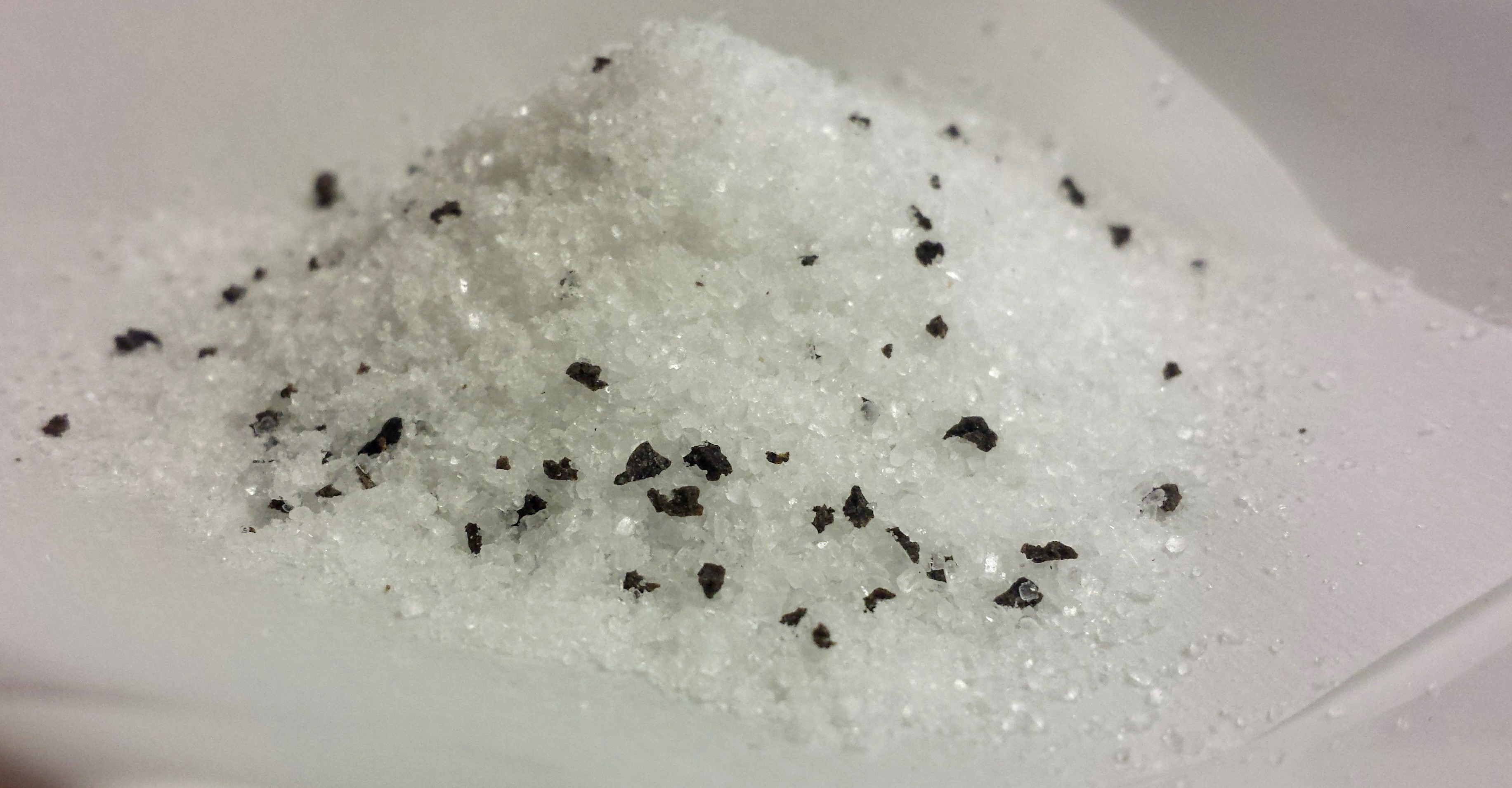 We will be discussing flavors this month in our "30 Days of Flavor" blog series. Every day this month, VSpicery will select a spice, seasoning, salt, etc., as the flavor of the day, giving you it's history, flavor profile, and uses. We hope you enjoy these flavors and their unique stories.
VSpicery's Black Truffle Salt begins with a finely ground Italian sea salt and is blended and infused with ground black truffles. The flavor is amazingly intense and works beautifully as a finishing salt for many dishes. The black truffles impart a pleasurable earthy flavor, which is delicious on eggs, beef, pork, chicken and vegetables, and you don't need much to achieve awesome flavor.
Black truffles originated in France, in the Périgord region, and can only be found growing with oak trees. The majority of truffle production comes from Europe, with a small percentage coming from Australia, Croatia, and Slovenia. Production has diminished considerably in recent years from about 1,000 metric tons in the 1900's to approximately 20 metric tons today.
January is the busiest month in France for truffles, and that is when the black truffles are at their most aromatic stage. Attempts at seeding truffles in hopes for mass production began over the past thirty years, and 80% of French truffles now come from fields specifically cultivated for truffles. Most local farmers don't want mass production of truffles since it would drive the price down considerably for this prized culinary treat.