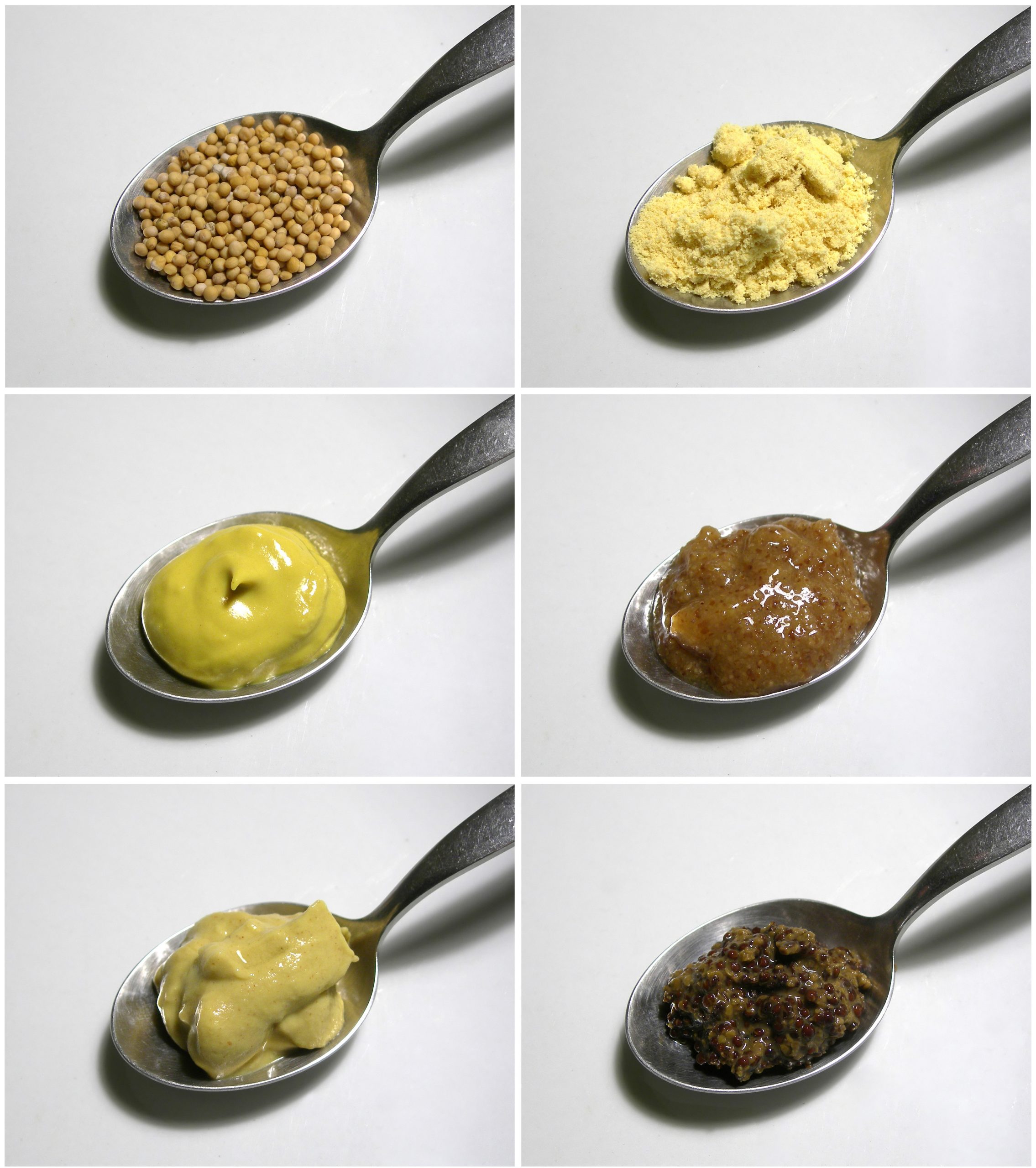 We will be discussing flavors this month in our "30 Days of Flavor" blog series. Every day this month, VSpicery will select a spice, seasoning, salt, etc., as the flavor of the day, giving you it's history, flavor profile, and uses. We hope you enjoy these flavors and their unique stories.
There are so many things that you can do with mustard, besides using it as a condiment on sandwiches, burgers, and hot dogs, and VSpicery has three very different and delicious varieties for you. Mustard was used for medicinal purposes before it's culinary popularity began. As early as the sixth century BC, Pythagoras used it to remedy scorpion stings, and Hippocrates also used it for many other medicinal applications. Early Romans began grinding mustard seeds, mixing them with wine for a paste that was similar to modern prepared mustards. Jeremiah Colman, who was the mustard-maker to Queen Victoria in England, perfected the process of grinding mustard seeds without heat to preserve the oil of the seed where all the flavor lies.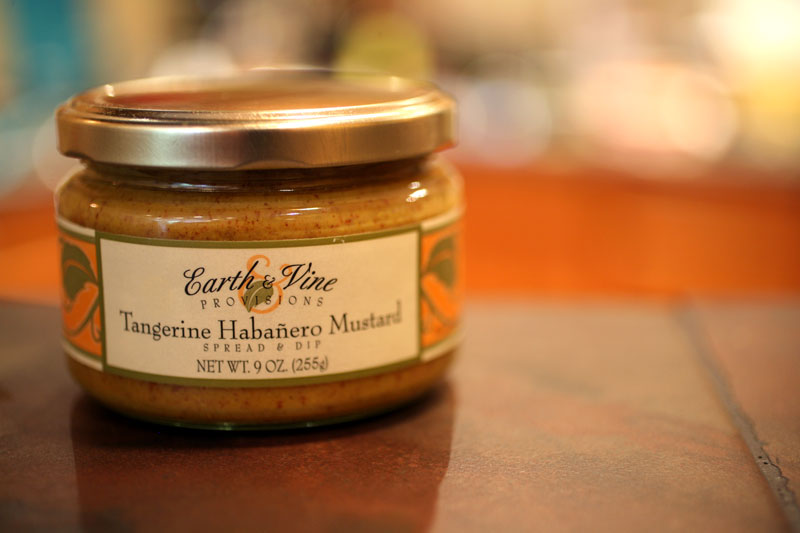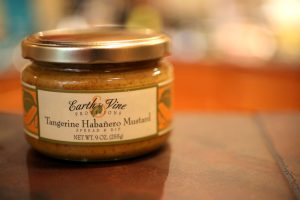 VSpicery's most popular flavor is Tangerine Habanero Mustard. Don't let the "habanero" scare you, though. It only provides a depth to the flavor of the mustard, and does not impart any heat. The tangerine flavor is prevalent, and an amazing compliment to the mustard flavor. Tangerine Habanero Mustard is awesome on hot dogs, hamburgers, sandwiches, bratwurst, and most other sausages. We even dip our french fries in it, instead of ketchup! Also wonderful as part of a marinade or glaze for chicken, pork, or fish. For a tasty pork loin or chicken, season the meat with a little salt and pepper, then smear all over with Tangerine Habanero Mustard and cook as usual. The tangerine really compliments the flavor of these meats and fish.
Mojo is a traditional Latin marinade that has been used for many years, originating in the Canary Islands. This sauce has many variations of ingredients, but the primary flavors come from olive oil, lots of garlic, paprika and cumin. Cuban Mojo is a specific flavor consisting of garlic, olive oil, and citrus juice (traditionally sour oranges, but can be orange, lemon or lime juice), used as a marinade for roast pork. VSpicery's Cuban Mojo Mustard really captures this flavor. It is a very strong mustard, imparts lots of flavor, and can be used on sandwiches, wraps, or as a basting sauce or glaze for pork and chicken.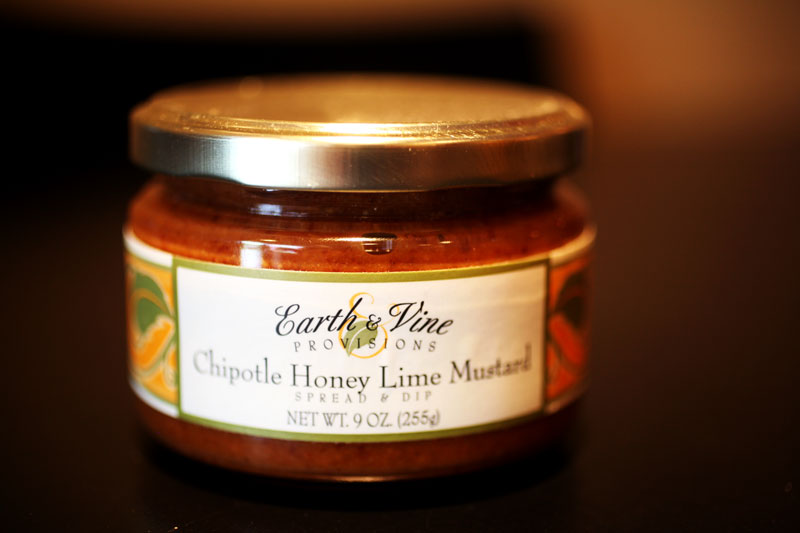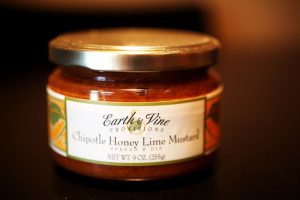 Our third type is Chipotle Honey Lime Mustard, and if you are looking for some heat kick, this is the mustard for you. It starts with a nice sweet flavor that is quickly followed by a nice burning heat, which is not overpowering to palates or food. Just brush on chicken breasts for a great flavor, and when cooking is complete drizzle a little honey over the top just before serving. Also works well on pork, shrimp, and as a condiment for sandwiches, burgers, and veggie mixtures like eggplant componata.
The fourth and final mustard variety that we carry is a Jamaican Jerk Mustard. It packs big flavor with a little heat that is wonderful with chicken, pork, and fish. We use it as a spread for sandwiches, burgers, and wraps frequently. Use it to baste chicken while baking for a nice Jerk flavor or as a marinade for grilled or broiled shrimp or shellfish. This mustard will give you the taste of Jamaica and quickly become a family favorite.
We will be getting some new mustard flavors in the shop very soon, so keep checking our site for the new flavors.