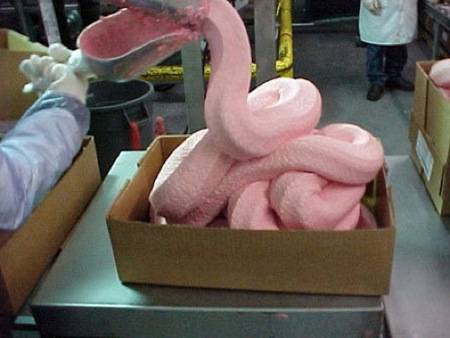 With the start of the school year, I remembered that my daughter's school prepared lunches are, to say the very least, an unidentifiable mess, which she has refused to eat since grade school. This, of course, means that I have to put on my thinking cap.
Through the years her lunches have reached great heights and some lows, but she comments that she only has friends because of what she takes (and shares) at lunch. She has even had friends yell across a cafeteria asking if it was her Mom's food in her thermos. I think she exaggerates, but it makes me feel good. I am, therefore, posting these suggestions and recipes to hopefully help any moms that have kids like mine.
Special Equipment:
A good lunch box capable of holding a thermos.
 A good thermos, I don't usually recommend items, but we use a small Thermos we found at The Big Box store in the sporting goods section. It lasted beyond the school year and holds a good amount of food.
Reusable utensils.
Re-freezable cold packs.
Sandwich size plastic container; try to get one that has some depth and a small (salad dressing size) plastic container.
Suggestion – when using a thermos, pre-heat it with very hot tap water. It helps keep the food hot until it is eaten.
Day 1 is usually an important day.
Kids getting back together or starting some place new need a cool lunch. I normally make sure that the night before involves baked chicken, using VSpicery's Harmony Chicken. By having chicken leftovers handy this can make a multitude of lunch options, such as:
Chicken Pita
Take a pita loaf (halved), and stuff it with chicken, some thin apple slices, couple of drops of a good balsamic vinegar, fresh spinach and brie cheese.
Chicken Salad
This chicken salad can either be put on a bed of lettuce or bread for a sandwich. Use a plastic container and a cold pack.
For a more traditional flavor: Put enough chopped chicken in a bowl for the salad or sandwich, diced onion, diced celery, mayo and a tsp or 2 of VSpicery's Salad Seasoning (to taste).
We came up with an amazing alternative to the traditional chicken salad, and this is usually the way we like it: Chop enough chicken for the salad or sandwich, diced red onion, ground smoked almonds, mayo, and a healthy sprinkling of VSpicery's Sweet Signing Seasoning (to taste).
Chicken Wrap
Take a flour or corn tortilla and add some thinly sliced chicken, sliced avocado (don't forget lemon wash), and chopped lettuce to make a wrap.
Make this the night before: Mix 2 tbsp. black beans (can is fine, drained well), stir in 1 tbsp. sweet corn, a bit of diced onion, 1 tsp. cilantro, 1/4 tsp. Jalapeno powder, and fresh lime juice. Put this in a small plastic container so it can be added to the wrap or eaten like a side salsa.
Be sure to have some fresh spinach leaves so that you can make:
Spinach Salad
Add a chopped egg, some cheese and a few nuts (either walnuts or pecans do nicely) to a bed of fresh spinach. Use the small container to whip up some dressing. Vinaigrette are easy to make and using different flavored vinegars and oils can completely change the flavor, and compliment different ingredients.
Spinach wraps with bacon (or chicken) and a bit of cheese are always nice. Make sure to use your cold pack when sending tasty spinach treats, it will keep the leaves fresh and crisp. Our daughter also likes snack lunches. We will pack hummus, fruit, carrots, pita and such. Don't forget how well brie works with fruits.
Yes, you are probably thinking that these suggestions are nothing special, but they are reminders to use a little creativity with your leftovers, and your child will have a lunch that is not only nutritious, but makes for a great ice breaker at the lunch table. **Warning: You may have kids from school regularly inviting themselves over for dinner. So, tell them to bring their parents, and make it a party! 🙂
I always make a bit extra during the evening meals to make sure I have a nice inventory to choose from when making lunches the next day. For example, when I have leftover rice, I will add some shredded chicken, and that makes a great hot lunch in the thermos. As fall comes around, don't forget to send hot yummy soups in the thermos for lunch too!
– Val