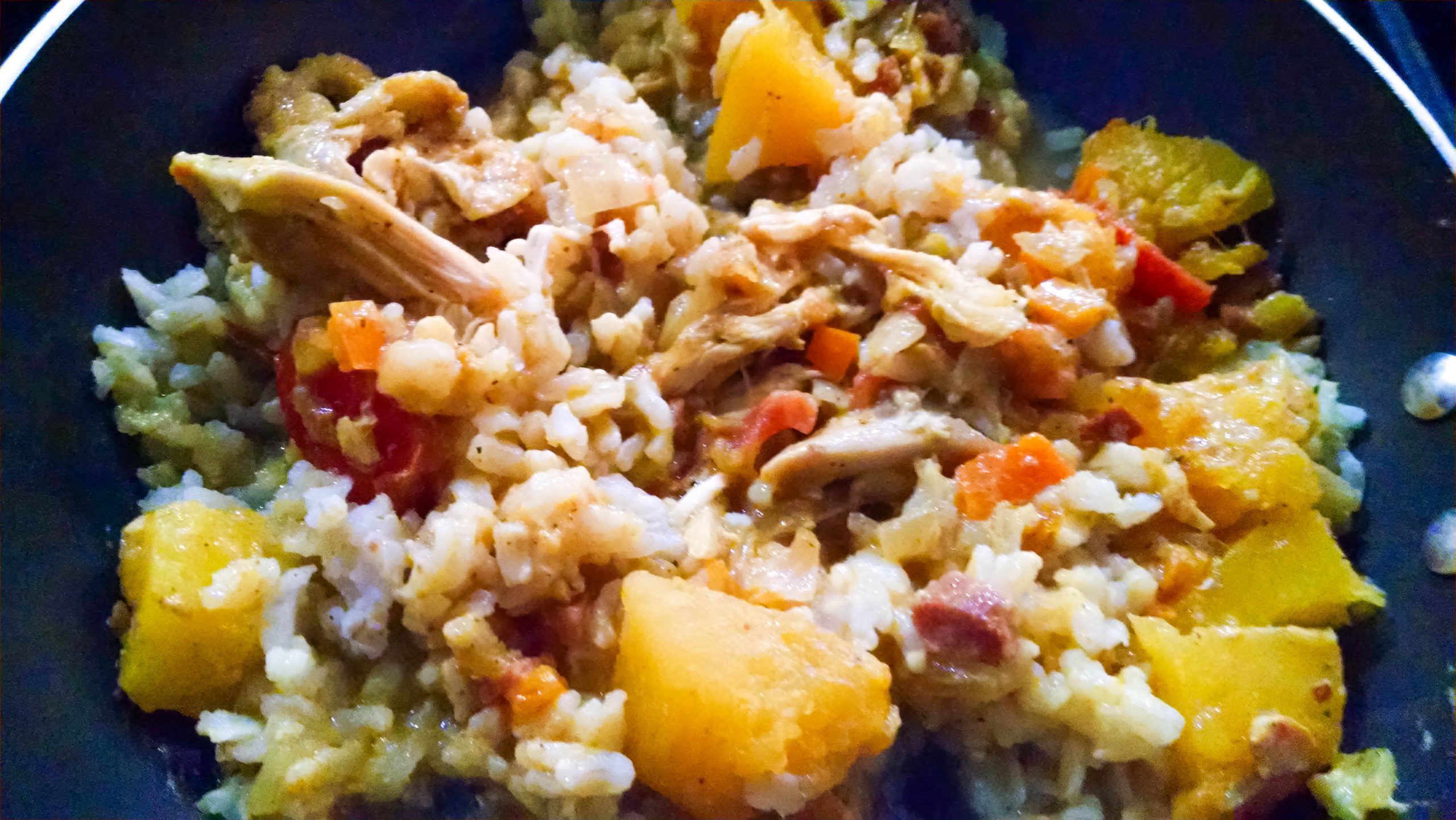 Seminole Pumpkin Chicken Curry
We like to grow lots of different veggies in our garden, and recently harvested some Seminole pumpkins. We thought about making soup or roasted pumpkin for a side dish, but really wanted something different. That's when Val came up with this scrumptious curry dish. We think you will love just as much as we did! If you don't have pumpkins available, use butternut or acorn squash. This recipe is also delicious to make without the chicken and bacon for a great vegan curry.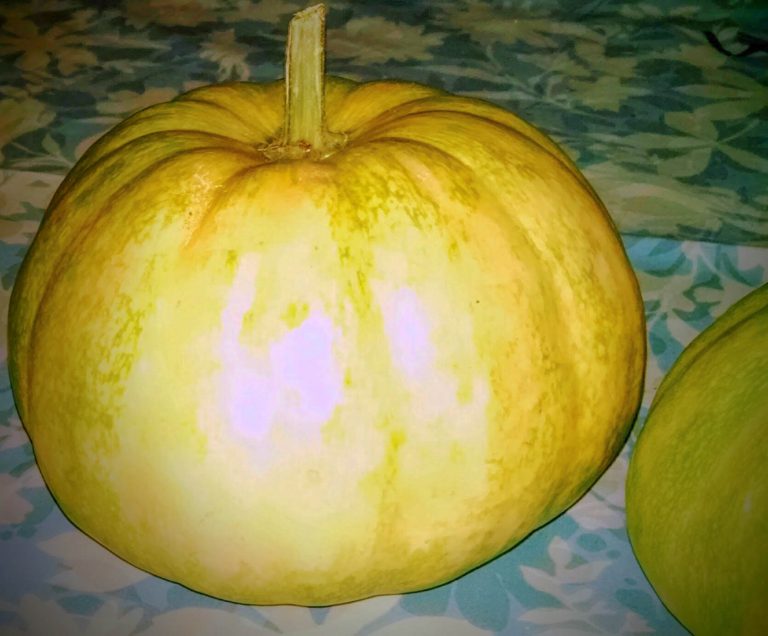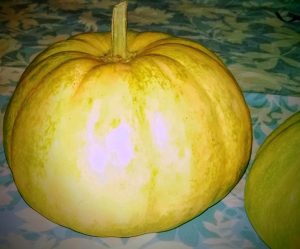 Roasted Pumpkin
Ingredients
1 Seminole Pumpkin
2 tbsp. Olive Oil
1 tsp. Salt
Directions
Cut pumpkin in half lengthwise, and season each cut side of the pumpkin halves with the olive oil and salt. Place seasoned pumpkin, cut side down, on foil lined baking pan. Roast in 350 degree oven 30 – 45 minutes. Remove from oven and allow to cool.
1 Red, Yellow or Orange Bell Pepper, diced
1 medium Onion, diced
3 strips of Bacon, cut into pieces
12 cherry tomatoes, halved
1 can Coconut Cream
1 cup Water
1 cube Vegetable or Chicken Bouillon
1 – 2 tbsp VSpicery's Madras Curry
1 roasted or store brought chicken, shredded (leftover chicken works fine too)
Directions
Render bacon and cook until crispy. Add onion and bell pepper, season with a bit of salt and saute until tender. Add tomatoes and cook until softened.
Add water and bouillon, bring to boil crushing bouillon until dissolved. Lower heat and add coconut cream and curry stir well to combine.
Skin pumpkin and cut into chunks, then add to sauce along with the shredded chicken. Simmer on low heat, until all ingredients are fully heated. Serve with brown rice.