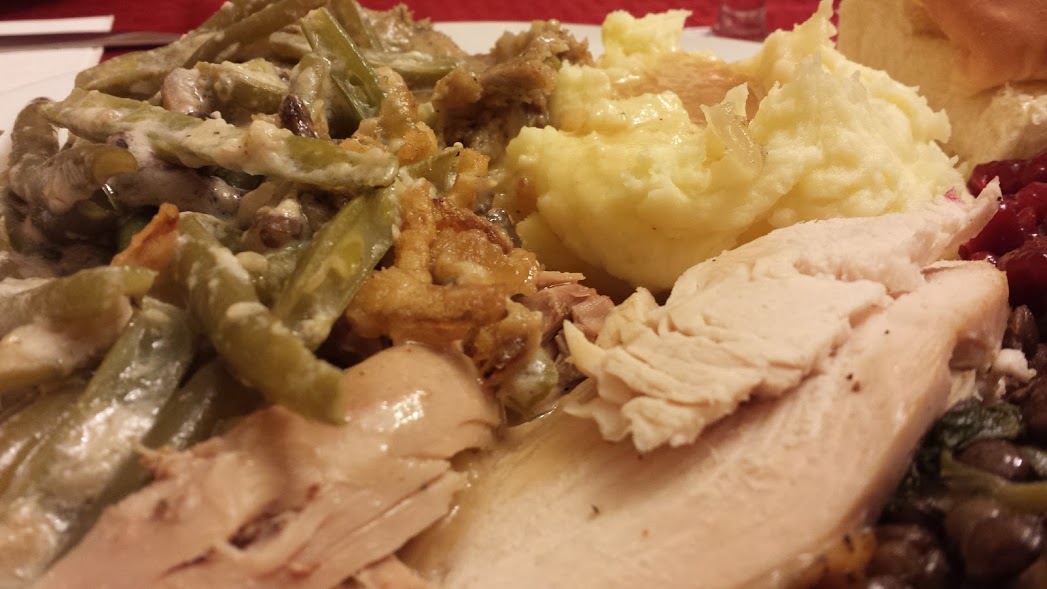 You know the food is good when you have a crazed chef running at you with a big spoon yelling, "Taste this" and evidence of their own sampling on their chin! This actually started last Thanksgiving when my sous chef and I were preparing a luncheon for a holiday office party. We made a full Thanksgiving spread, complete with turkey, ham, stuffing, spiced cranberry and orange relish, mashed potatoes and gravy, all made from scratch in our kitchen at VSpicery.
In the final preparations for this catering event, I had to run out for an ingredient and left her stirring the gravy.  As I walked back in the door, she came running at me with a heaping spoonful of mashed potatoes and gravy shouting, "You gotta try this!", and shoved the spoon in my mouth.  This sensational gravy that caused all the commotion was a simple concoction of  turkey fat, pan drippings and flour.  All this flavor from simply sprinkling on and rubbing Herbal Crust Seasoning onto a lightly oiled turkey (also great for beef roasts or venison) and roasting it in the oven until done.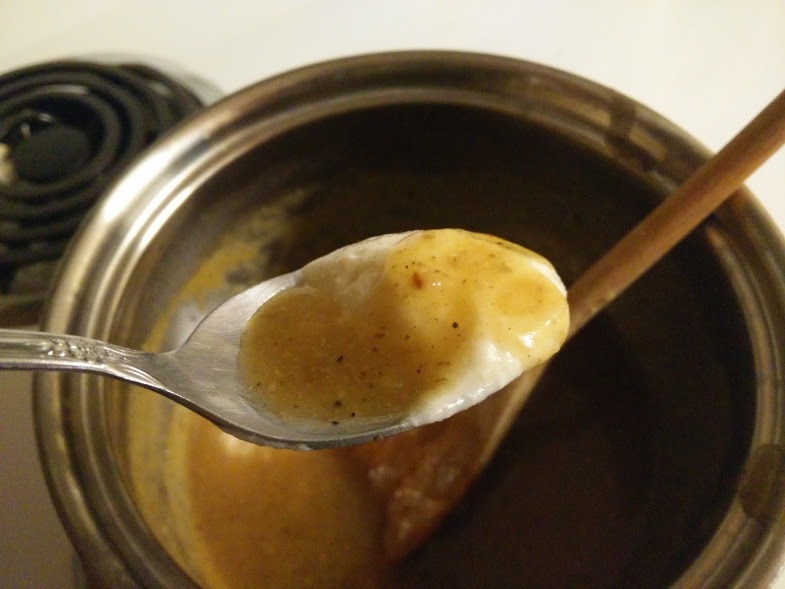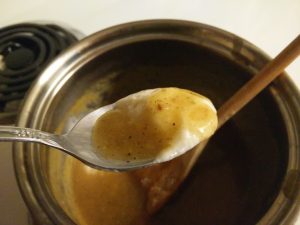 We successfully repeated this fabulous gravy this past Thanksgiving and the only thing we can attribute to it's divine flavor was the rub we used on the turkey.  That rub is called
Herbal Crust Seasoning
.  The pan drippings are the key to a fantastically flavored gravy or sauce to complete your meal, and "wow" your guests. We have known for a very long time that this rub is terrific on just about any roasted meat and makes a great beef stew.   Originally blended at customer's request for something to put on venison, it has become one of our favorites.
We also have used it to make eggplant and turkey burgers.  Just mixing some of this rub into bread crumbs, using an egg wash and bread the eggplant rounds.  Drizzling with olive oil and baking for 20-30 minutes on 375 degrees.  A little pita bread and whatever condiments we like on our normal burgers makes this meatless dish a satisfying alternative.  Also fantastic on turkey burgers, and you can either sprinkle it on each side of the patty or mix it into the turkey meat as you form the burgers. But the gravy, oh the gravy!  Just fabulous.