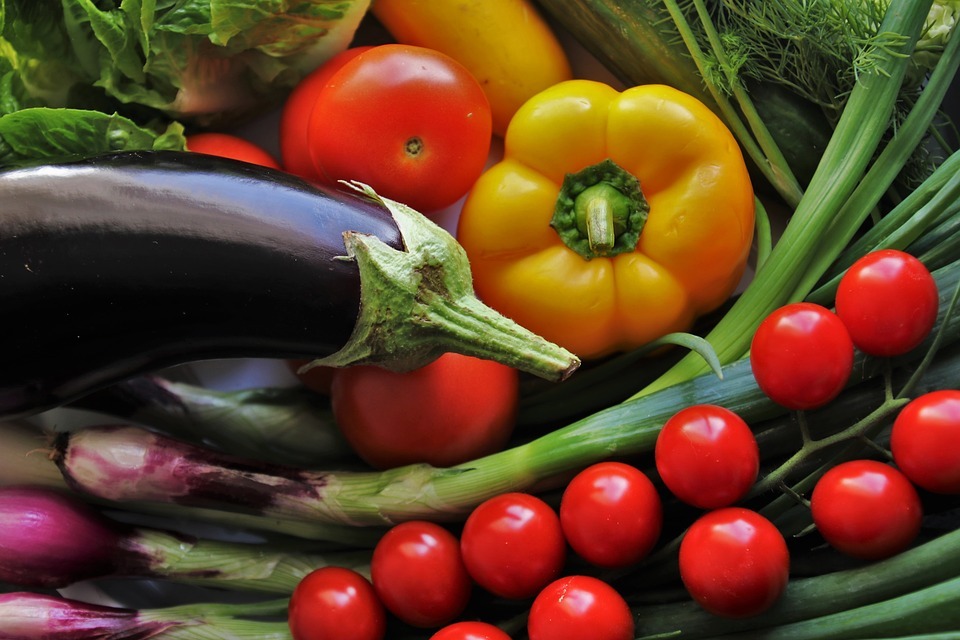 Vegetables play a huge part of our diet, whether you use them as side dishes with your proteins, as a whole meal or as the main component of your diet. These days, more and more folks are changing to a vegetarian lifestyle, in its many forms. We have many ways to help you keep these veggies interesting, elevating even the most boring vegetables to rockstars on your plate.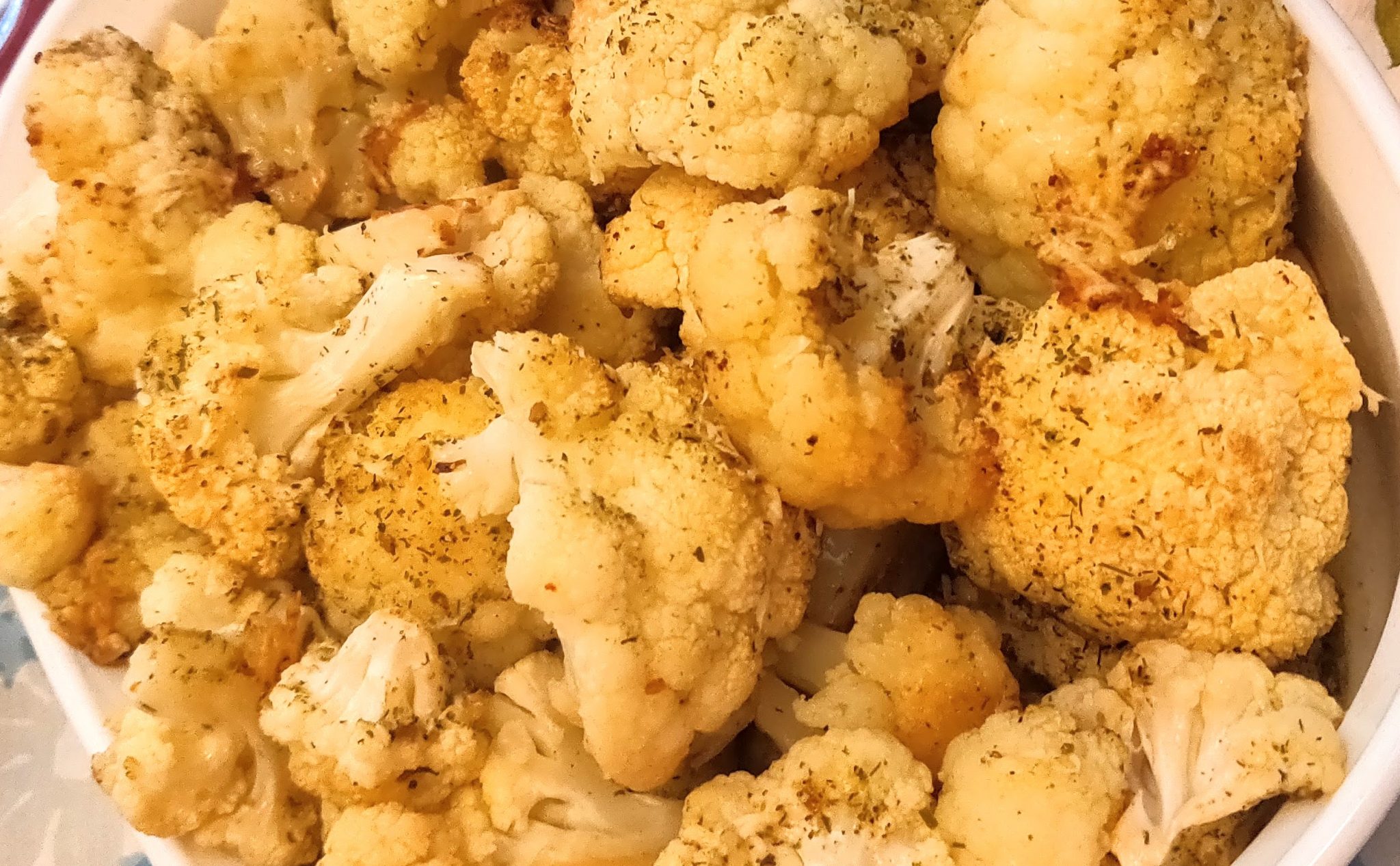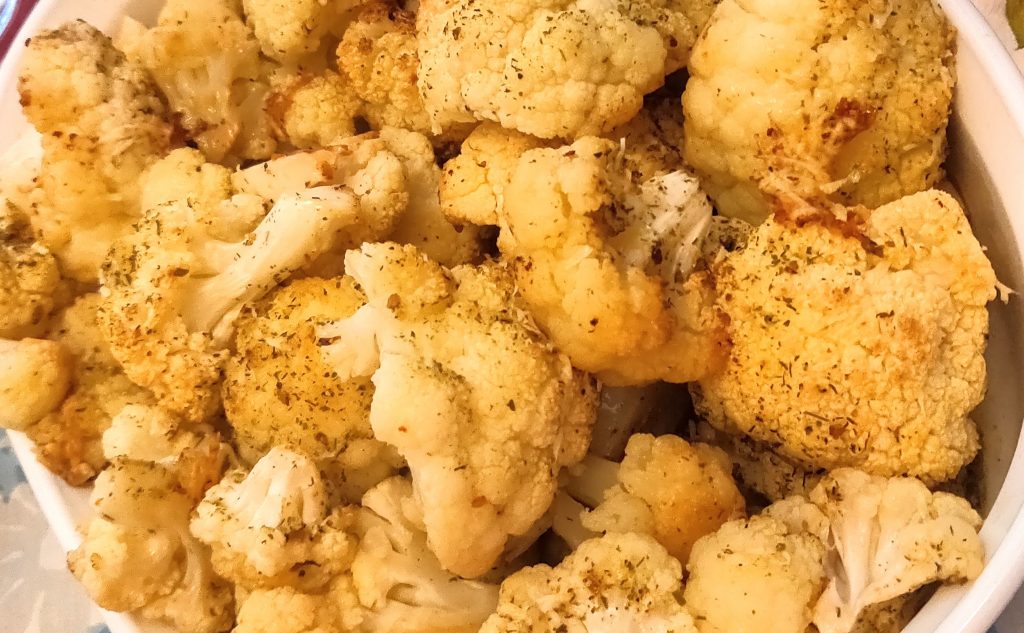 One of our newer rubs, Sunny Soiree, is absolutely fantastic on roasted vegetables. Especially broccoli and cauliflower. Herbal and citrus notes combine with a slight tarragon flavor that perfectly complements vegetables. One of our favorite ways to use Sunny Soiree is on roasted cauliflower. It is super quick, easy and delicious. Lightly steam cauliflower until fork tender, then place cauliflower on a lined baking sheet. Drizzle with a little olive oil, sprinkle some Sunny Soiree and toss until evenly coated. Arrange cauliflower in a single layer on the lined baking sheet and generously sprinkle grated parmesan or romano cheese. Bake at 350°F until cheese is golden brown.
---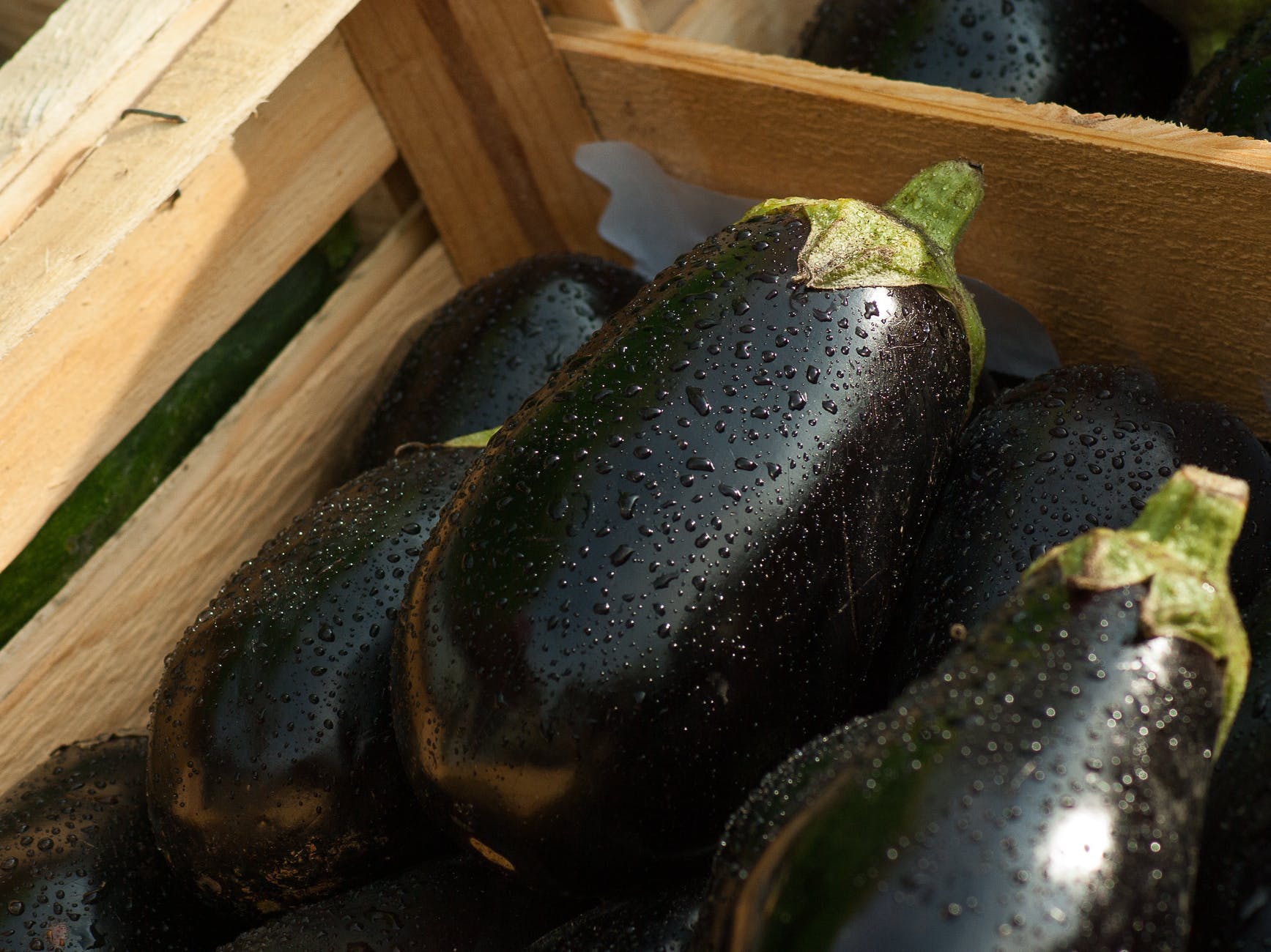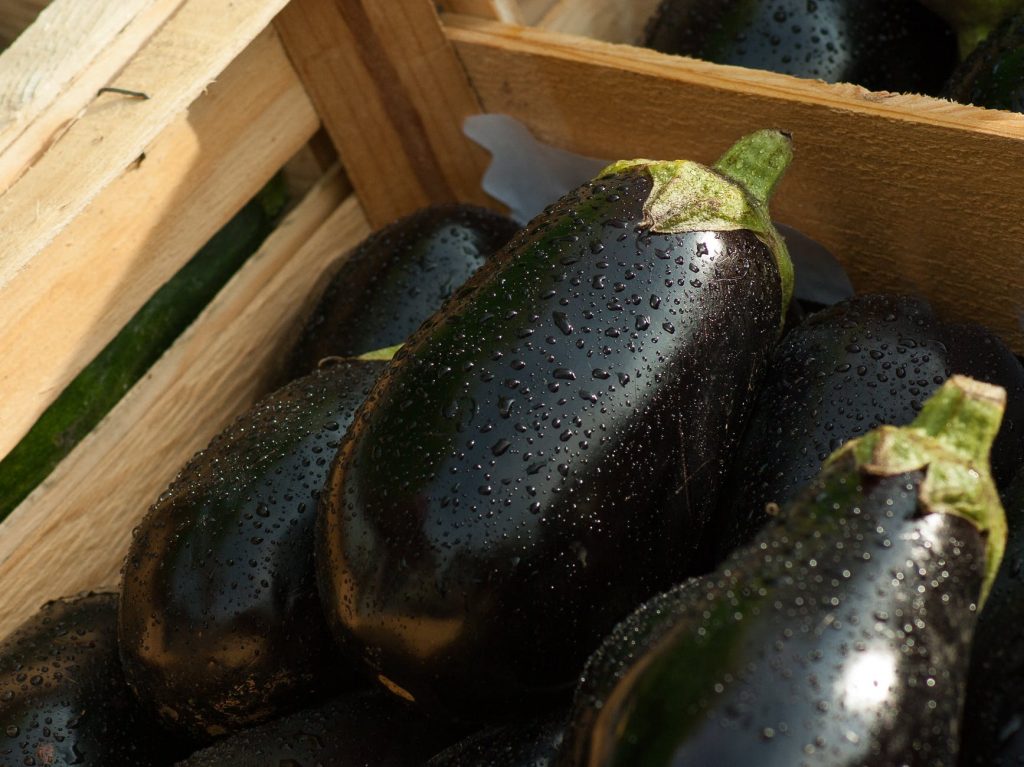 Eggplant Burger
This is a quick delicious meal to make any night of the week.

INGREDIENTS
1 Large Eggplant, cut in 1/2″ rounds
1 egg, with tsp water
1 cup plain breadcrumbs
1 Tbs Herbal Crust (blended with breadcrumbs)

DIRECTIONS
Cut eggplant into 1/2″ rounds. Dip eggplant into egg wash, then into breadcrumbs and drizzle olive oil over the eggplant rounds. Line rounds on a greased baking sheet and bake for 30 mins at 350°F, until golden brown and fork tender. Serve with pita bread and top with cheese and any condiments you like.
---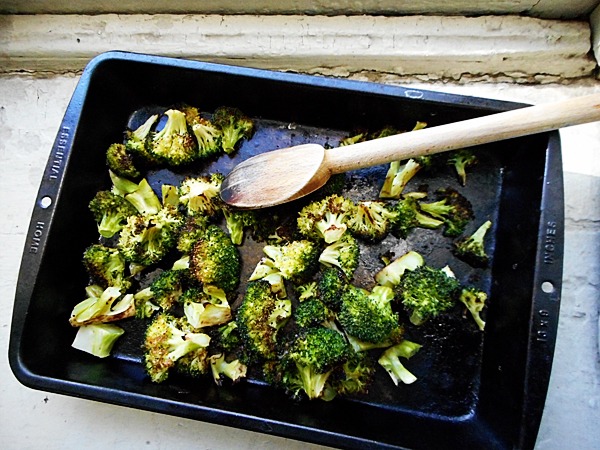 Roasted Broccoli
This dish is truly irresistible, and so easy to make!

INGREDIENTS
1 pound broccoli florets, cut into bite-sized pieces (about 1 ½ bunches of broccoli)
2 tablespoons extra-virgin olive oil
VSpicery's Citrus Salt
Pepper (optional)
DIRECTIONS
Preheat the oven to 425°F. Line a large, rimmed baking sheet for easy clean-up. On the prepared baking sheet, toss broccoli with the oil until all of the florets are lightly coated. Arrange them in one even layer across the pan, then sprinkle with Citrus salt and pepper.

Bake for 18 to 25 minutes, tossing halfway, or until the florets are turning deeply golden on the edges. Season to taste with additional Citrus salt and pepper, if necessary, and serve warm.

If you like broccoli as much as we do, here are a few ways to change the flavor a little to keep it interesting for your taste buds. Prepare broccoli as instructed above. After the broccoli is done roasting add any of these options just before serving. Finish with a light drizzle of thick balsamic vinegar (like our Aged Balsamic Vinegar), a squeeze of fresh lemon juice (for extra lemony pop, add lemon zest too). Grated Parmesan is also a delicious way to finish the dish. A light sprinkle of crushed red pepper flakes or Marash pepper flakes will give just the right amount of heat.
---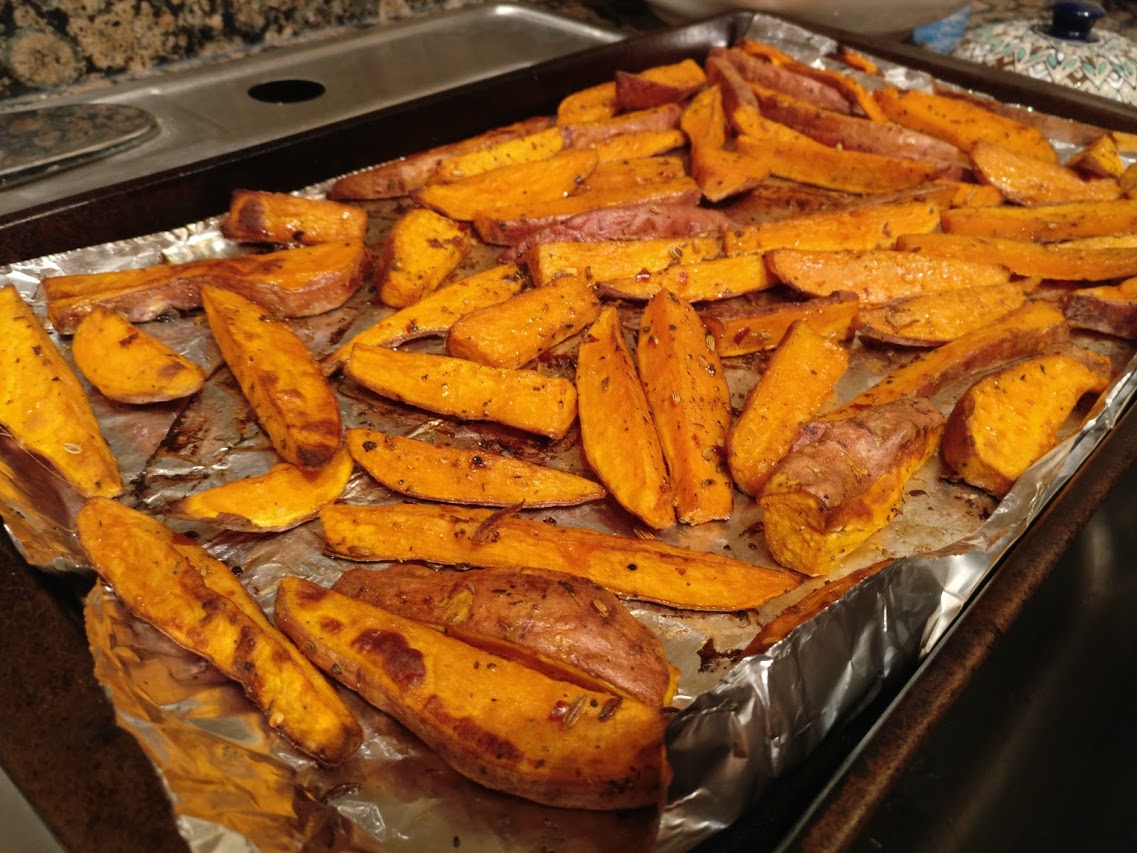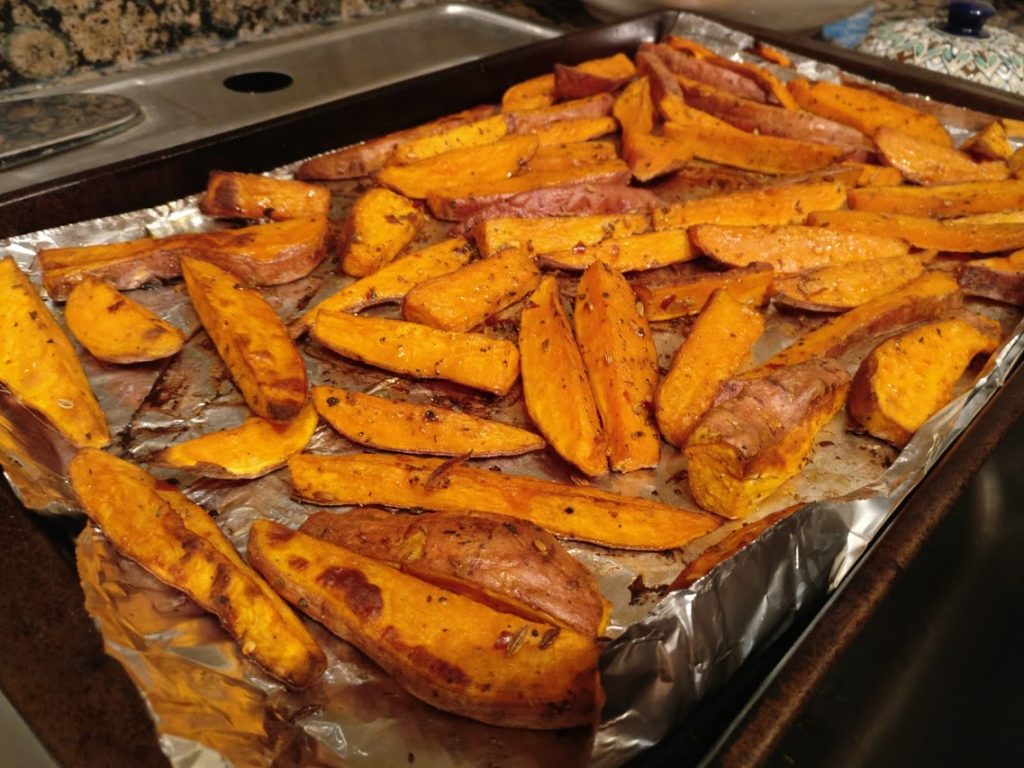 Baked Sweet Potato Wedges
Roasted to perfection, these Baked Sweet Potato Wedges are a delicious snack, appetizer, or meal. They are super easy to make!

INGREDIENTS
5-6 small or 2-3 large sweet potatoes
1-2 tablespoons olive oil
1/2 tsp Himalayan Pink Salt, or more if desired
1 Tbs VSpicery's Sweet Singing Seasoning

DIRECTIONS
Preheat oven to 425°F. Line a rimmed baking sheet with parchment paper or grease baking sheet lightly with oil.

Wash and pat the sweet potatoes dry. Remove any spots or blemishes. Cut potatoes lengthwise into quarters, and cut into 1 inch thick wedges. Place on baking sheet, drizzle with oil and give a good toss. Arrange potatoes in a single layer, sprinkle with salt and Sweet Singing Seasoning. Place baking sheet on the middle oven rack, and bake for 25-30 minutes, turning once or twice.

Remove from the oven, let cool for a few minutes and serve. If you would like a dipping sauce, Garlic Aioli (vegan recipe below) or a Sriracha Cream Sauce are both really tasty with these wedges!

For more caramelization, once sweet potatoes are done, place under the broiler for a few minutes. Just be sure to watch them so they don't burn. Store leftovers, in an airtight container, in the refrigerator for up to 5 days.
---
Garlic Aioli (Vegan)
This creamy, garlicky aioli is great as a dip for fresh or roasted vegetables, or use as a spread for burgers and sandwiches. It is gluten-free, vegan, super easy and quick, and has no oil.

INGREDIENTS
1 cup raw cashews
3/4 cup water
3 garlic cloves
2 teaspoons dijon mustard
Juice of 1/2 lemon
Himalayan Pink Salt, to taste

DIRECTIONS
Place cashews, water, garlic, dijon, and juice of lemon in a blender and blend until creamy, about 45 seconds. Taste for flavor, adding a little more of any desired ingredients. Serve at room temperature. Store leftovers in an airtight container in the refrigerator for up to a week. Makes about 1 1/2 cups.
---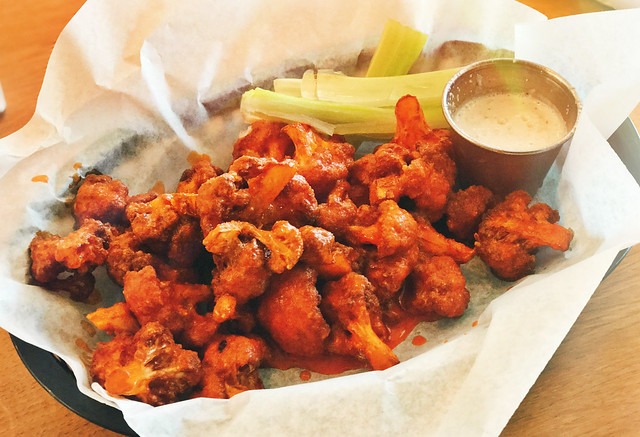 Buffalo Cauliflower
Our new line of Spicy Shark hot sauces includes a vegan wing sauce that is dairy free, gluten-free, and really good! Here's a delicious way to enjoy the flavor with a fraction of the calories of regular chicken wings.

INGREDIENTS
1/2 large head cauliflower, cut into florets
oil spray or oil
1/4 cup flour, or almond meal
1/4 tsp garlic powder
3 tbsp milk of choice
1/2 cup breadcrumbs (optional for crunchier texture)
1/2 cup Spicy Shark Wing Sauce
1 to 4 tsp oil

DIRECTIONS
Preheat the oven to 425°F. Line a large baking dish with parchment. Spray florets with oil spray or toss with a little oil. In a large bowl, toss cauliflower with the flour and garlic powder until evenly coated. Then add milk of choice and then the breadcrumbs (if using) to the cauliflower, and toss to coat. Arrange in one layer in the baking pan. Bake on the center rack 25 minutes.

Combine the oil with Spicy Shark Wing Sauce (the added fat helps the sauce adhere to the cauliflower). Toss cauliflower in sauce, then bake another 15 minutes. For added crunch and color, broil for up to 5 minutes. Be sure to watch while broiling to make sure it does not burn. Serve with ranch or blue cheese dressing, if desired, and serve.
---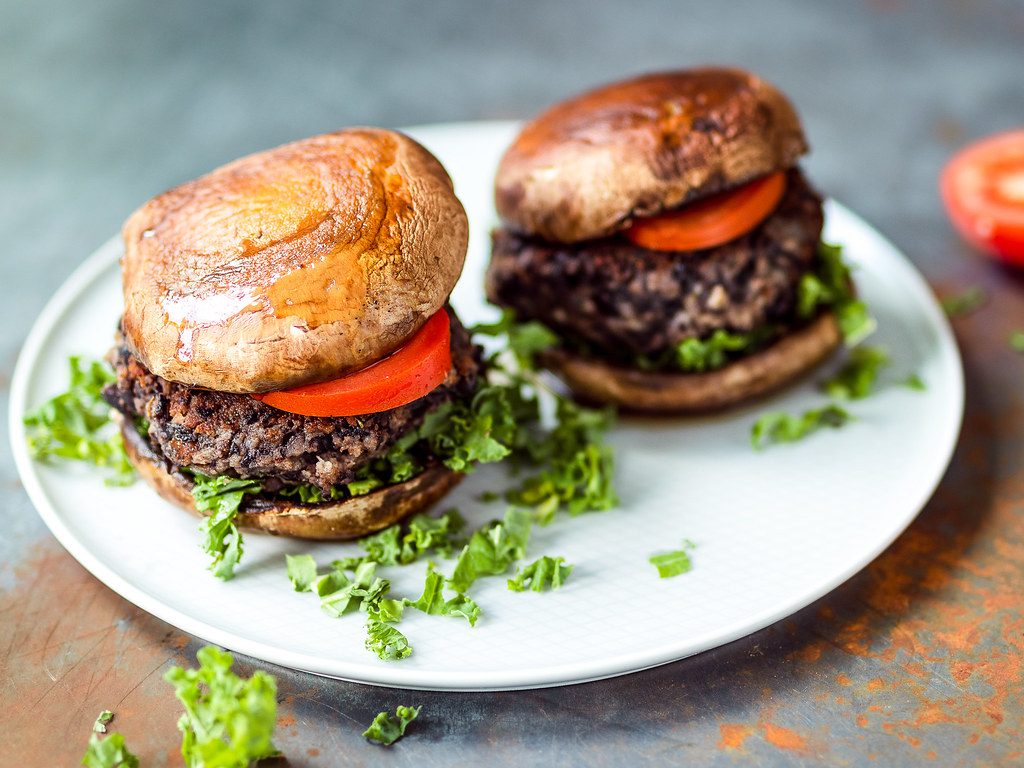 Black Bean Burgers
Between homemade, restaurant, and store-bought, these are the best black bean burgers we've ever had. Our taste testers agree that this is the tastiest version they have tried too. The trick is to partially dry out the black beans so the burgers do not taste mushy. Grill or bake the black bean burgers and enjoy on a bun, plain, or on a salad. They're big, thick, and hearty and even meat eaters LOVE these.


INGREDIENTS
1 (14 ounce) cans black beans, drained, rinsed, and patted dry
1 Tablespoon extra virgin olive oil
1/4 cup finely chopped bell pepper (1/2 of a pepper)
1/4 cup finely chopped yellow onion (1/2 of a small onion)
2 garlic cloves, minced (about 1/2 Tablespoon)
1 Tbs Sriracha (optional)
1 1/2 Tbs VSpicery's Ra Ra Rio
1/2 cup panko
1 large egg
Salt and Pepper

DIRECTIONS
Preheat oven to 325°F. Spread beans evenly onto a lined baking sheet and bake for 15 minutes until slightly dried out. Meanwhile, sauté olive oil, chopped pepper, onion, and garlic over medium heat until peppers and onions are soft, about 5-6 minutes. Gently blot some of the moisture out. Place in a large bowl or in a food processor with the remaining ingredients. Stir or pulse everything together, then add the black beans. Mash with a fork or pulse the mixture, leaving some larger chunks of beans.

Form into patties– about 1/3 cup of mixture in each. Saute patties in 1 tbs butter and 1 tbs olive oil until heated thoroughly and slightly browned.

Bake: Place patties on a parchment paper lined baking sheet and bake at 375°F for 10 minutes on each side, 20 minutes total.

Grill: Place patties on greased aluminum foil and grill 8 minutes on each side. Heat temperature is personal preference as all grills differ. Generally, black bean burgers should grill on medium-high heat about 350°F-400°F. Serve with your favorite toppings.

Make ahead tip: Cooked or uncooked black bean burgers freeze wonderfully! Stack between parchment paper in a freezer container or zipped-top bag. Thaw in the refrigerator and reheat to your liking or, if uncooked, cook according to instructions. If desired, you can skip thawing and reheat/cook from frozen for an extra couple minutes. To make a Vegan version of this recipe, just replace the eggs with 1/3 cup mashed sweet potato.
---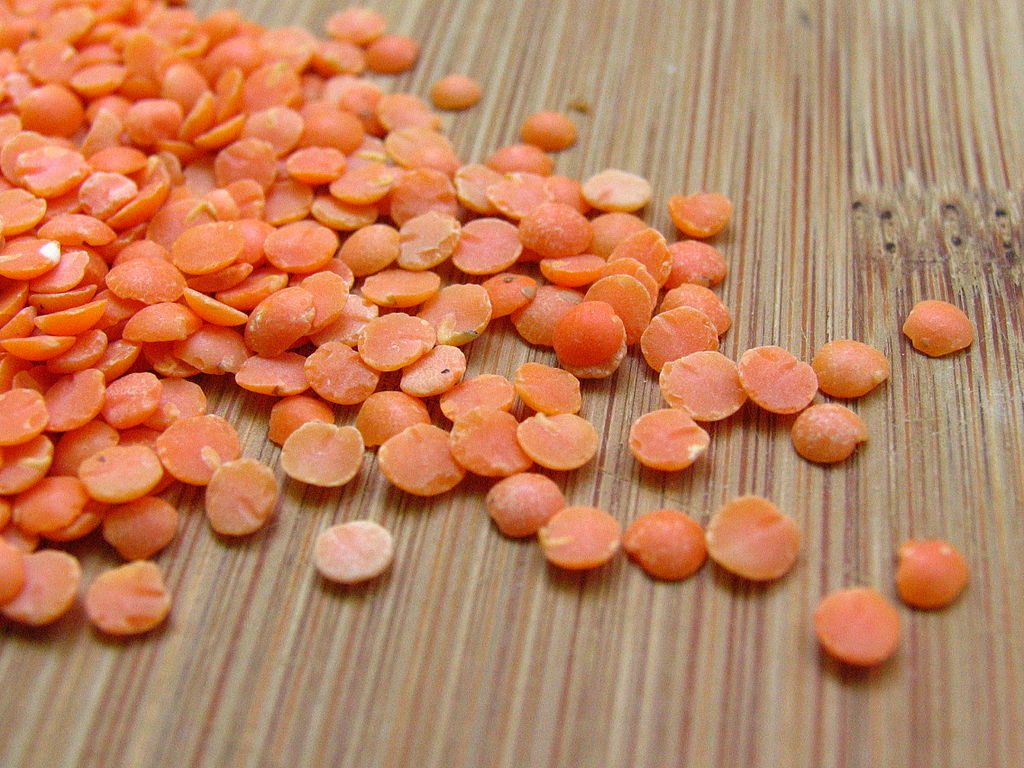 Berbere is an Ethiopian curry blend that is full of flavor with a bit of a heat kick. Authentic Berbere can be hard to find, but we have it in stock and hand mix this curry blend at the shop every few weeks.

Ethiopian Lentil Stew (Misir wot)
This richly spiced Ethiopian lentil stew recipe, known locally as misir wot, is packed with flavour from berbere and niter kibbeh. Niter kibbeh is a type of spiced butter found in Ethiopian cuisine. This is a really delicious and simple midweek meal for spice lovers.

NITER KIBBEH (SPICED BUTTER) INGREDIENTS
8 oz of unsalted butter
1 shallot, finely diced
2 garlic cloves, sliced
1 knob of ginger, sliced
1 cinnamon stick
4 green cardamom pods, crushed
1 tsp cumin seeds
1 tsp fenugreek seeds
1 tsp coriander seeds
1 tsp black peppercorns
1 bay leaf

MISSIR WOT (Lentil Stew) INGREDIENTS
1 large onion, diced
2 garlic cloves, sliced
1 tbsp of tomato purée
5 plum tomatoes, chopped
1 tbsp of Berbere
8 oz of red lentils
16 oz of vegetable stock

DIRECTIONS
Begin by making the niter kibbeh. Place the butter in a saucepan along with the rest of the ingredients and simmer over a very low heat for about 20 minutes. The butter solids should be starting to caramelize into a brown butter but be careful not to cook too long, or it will burn. Line a sieve with a piece of muslin or coffee filter and strain the butter into a bowl.

To make the stew, add 4 tbsp of the niter kibbeh to a medium pan and add the onions and garlic. Cook over a medium-low heat until softened. Add the berbere and tomato purée and cook out for a further minute. Add the chopped tomatoes and cook down for 8 minutes until the tomatoes start to break down a little. Keep stirring to avoid them sticking to the bottom of the pan. Rinse the lentils, then add them to the stew along with the vegetable stock. Simmer for 30 minutes, stirring occasionally. Serve the misir wot with extra niter kibbeh drizzled over the top and enjoy!
---
We could go for days about delicious veggies dishes, but we will save the rest for future blog posts. We hope that these recipes get your taste buds tingling with some ways you can make any vegetable taste incredible, especially when you use fresh seasonings like ours. Keep your food exciting and irresistible with VSpicery Flavor Shop.