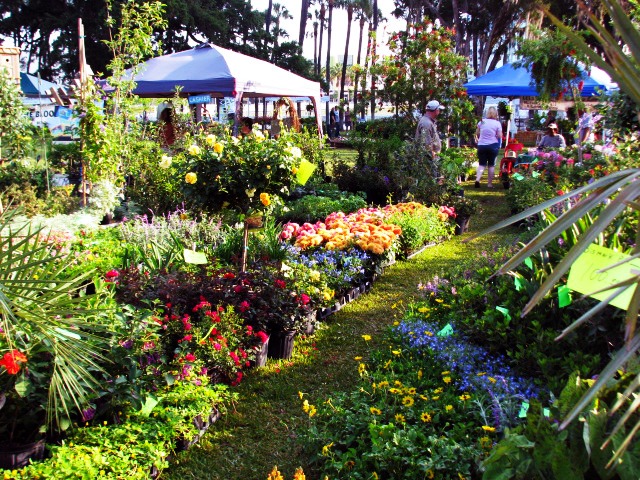 Spring is just around the corner, and we came up with some fun ways to enjoy the season. Most of us found that we indulged a bit too much over the holiday season, and are looking for ways to cut calories and fat without sacrificing flavor.
A great way to replace oily potato chips when you crave crunch is to make Crispy Kale Chips. They are easy to make, loaded with vitamins and minerals, and you can play with all kinds of flavors. Some tips for getting crispy instead of soggy kale chips:
Make sure the kale is very dry by using a salad spinner. If the leaves have any moisture on them, they will steam and become soggy.
Do not add salt until after you pull them out of the oven. Salt causes liquid to be released and will make for soggy chips.
Convection ovens work well for this, although not required. If you use your convection oven, set at 325°F and bake for 10-15 minutes.
When the chips are out of the oven that is when you season them, just mix any seasoning in with the salt and sprinkle over the hot kale chips. If you want to add extra flavor, try our Creole, Cocoa Loco, Greek, or Asian Rub.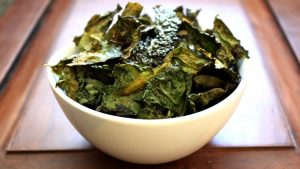 Kale Chips
Ingredients:
4 giant handfuls of kale, torn into bite-sized pieces and tough stems removed (about 1/3 pound)
1-2 tablespoons olive oil
sea salt or kosher salt
Seasoning (optional)
Directions:
Preheat oven to 350F. Line a baking sheet with parchment paper. Place the kale leaves into a salad spinner and spin all of the water out of the kale. Dump the water and repeat one or two times more just to make sure that the kale is extra dizzy and dry. Use a towel to blot any extra water on the leaves. Place the kale on the baking sheet.
Drizzle olive oil over the kale leaves and use your hands to toss and coat the leaves.
Bake in the oven for 12-20 minutes until leaves are crisp. Take a peek at the 12 minute mark – the timing all depends on how much olive oil you use. Just use a spatula or tongs to touch the leaves, if they are paper-thin crackly, the kale is done. If the leaves are still a bit soft, leave them in for another 2 minutes. Do not let the leaves turn brown (they'll be burnt and bitter) Remove from oven, sprinkle with salt (and seasoning if desired) and serve.
Sweet potatoes are making a serious comeback this year, and uses will vary from common to very creative flavor fusions. You will see sweet potatoes in all sorts of dishes like stuffed pasta, sushi, and French toast. A delicious and easy way to enjoy them is to make Sweet Potato Fries with our Sweet Singing Seasoning blend. The flavors in this rub perfectly compliment sweet potatoes.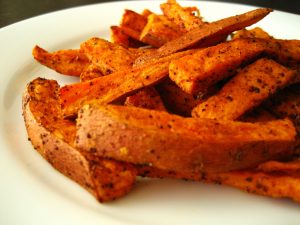 Sweet Potato Fries
Ingredients:
5 sweet potatoes, peeled and sliced into 1/4" pieces.
Olive Oil
1-2 tbls. Sweet Singing Seasoning
Directions:
Preheat oven to 450 degrees F. Line a sheet tray with parchment. In a large bowl toss sweet potatoes with just enough oil to coat. Sprinkle with Sweet Singing Seasoning. Spread sweet potatoes in single layer on prepared baking sheet, being sure not to overcrowd them. Bake until sweet potatoes are tender and golden brown, turning occasionally, about 20 minutes. Let cool 5 to 10 minutes before serving.
We love salads, and eat them almost every day, so we're always on the prowl for new ideas. Grilled chicken salads happen to be a favorite. Our Greek Seasoning blend is a perfect addition giving this light dish big flavor.
Greek Grilled Chicken Salad
(serves 4)
Ingredients:
1 lb chicken breast tenders or 4 Chicken breasts
10 oz bag fresh baby spinach leaves
1 medium cucumber, peeled, seeded & diced
8 cherry tomatoes, cut in half
8 Greek Kalamata olives, pitted & cut in half
1/4 cup Light Zesty Italian or Greek dressing
1/4 cup crumbled feta cheese
2 teaspoons Greek seasoning
2 teaspoons olive oil
Directions:
Preheat a charcoal or tabletop grill. Toss chicken with olive oil and sprinkle on both sides with Greek seasoning. Let sit 10 minutes or refrigerate overnight. Place chicken on grill over medium heat. Cover grill and cook 4 minutes on one side, flip and cook 2 minutes more or until cooked through. In a large bowl combine spinach, cucumber, tomatoes and olives. Add dressing and toss to coat evenly. Arrange on 4 salad plates and top with chicken. Sprinkle with feta and enjoy!
For your next spring party, try making ice cubes with edible flowers. They are easy to make, colorful, and add flavor. Choose a flower(s) to compliment the drink flavor profile or to match the colors of your party. You can find edible flowers next to the herbs in the produce section of your grocery store or at your local farmers market.
To make these beautiful cubes:
Fill an ice cube tray halfway with water then freeze. Dip the edible, organic blooms in cold water and place one on each "half cube". Top with water and freeze completely. Then add the cubes to your desired beverage.