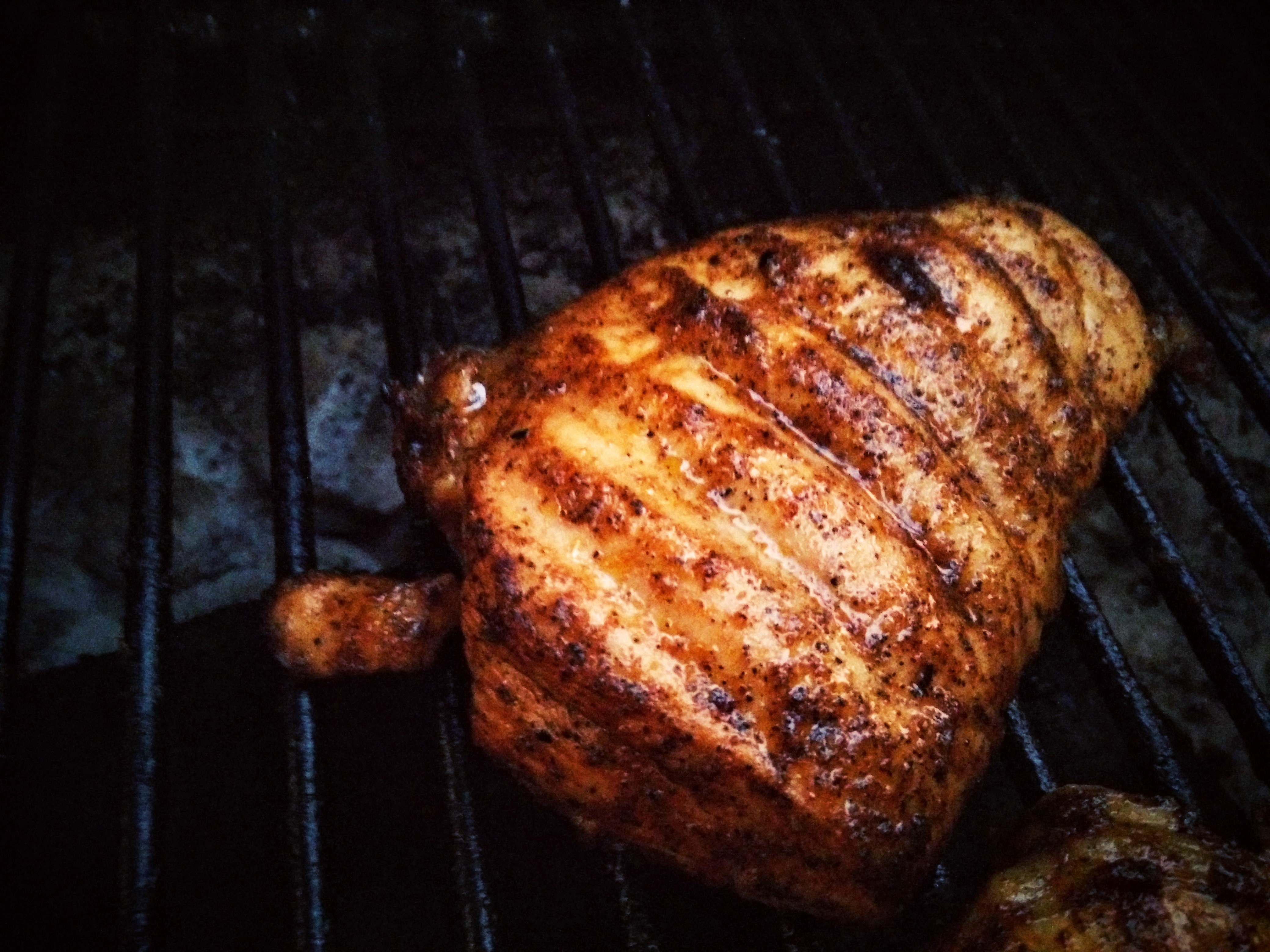 We will be discussing flavors this month in our "30 Days of Flavor" blog series. Every day this month, VSpicery will select a spice, seasoning, salt, etc., as the flavor of the day, giving you it's history, flavor profile, and uses. We hope you enjoy these flavors and their unique stories.
Everyone always wants to know what to do with chicken. Most of us consume this tasty bird frequently, and want new ways to season and enjoy it. We have several options for our chicken lovers, and that is what today is all about at VSpicery. Two awesome herbal blends, Greek and Harmony, are delicious and some of the most requested blends we have created. Tasty Tango stands in a class by itself with a balanced blend of chili powder, garlic and a hint of orange that makes grilled chicken finger licking good. For those that like exotic and aromatic blends for chicken, VSpicery's Sweet Singing Seasoning and Xiang Liao (Asian Rub), both create unique and addictive flavor.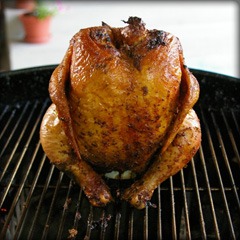 Harmony Chicken Blend is a harmonious combination of garlic, rosemary, pepper, coriander and a touch of salt that is one of our most popular blends. Wonderful on chicken no matter how you want to cook it, makes a fabulous baked, grilled or beer can chicken, and works well on turkey. Harmony is great over steamed veggies or as a seasoning for pork. For an amazing flavor experience, bake or grill chicken pieces or a whole chicken (this also works with turkey), seasoning it with a little olive oil and Harmony Chicken blend, then cook. During the final 10 – 15 minutes of cooking, spritz or drizzle a bit of our Champagne Pear Vinegar, and let it finish cooking. The Champagne Pear Vinegar creates an amazing sweet balance to this herbal blend, giving your chicken fantastic flavor, it also tightens and helps crisp the skin on the chicken, giving a moist and delicious bird.
VSpicery's Greek Seasoning Blend was developed for chicken, but works well with pork, fish and seafood too. Greek seasoning is a delicious blend made of Mediterranean Oregano, Lemon, Marjoram, salt and other spices that creates an authentic Greek flavor. We love using this blend in a marinade, combining fresh garlic, olives, capers, olive oil, and Greek Seasoning, then letting the chicken soak up the flavor before cooking. This marinade creates such moist and flavorful chicken that you'll want to make it every week, and it also is a wonderful marinade for grilled shrimp.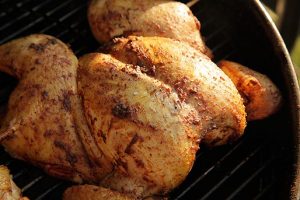 Tasty Tango is one of our newest blends that is all about spice, with very little heat. There is a bit of orange peel that really brings out the other flavor notes and gives a nice citrus touch to the blend. Tasty Tango does have a higher salt content than most of our blends, but it doesn't overpower food, the chili powder, paprika, orange peel, garlic, and onions really come out creating incredible flavor notes. Our favorite uses for this blend is for grilled or baked chicken, and on Steelhead Trout.
For an Asian taste, try VSpicery's Xiang Liao on chicken, pork or tuna. Our Asian blend consists of sesame seeds, Chinese five spice, sugar, garlic, onion and ginger, and has a medium heat level. If you want a fabulous flavor for tuna, this is the blend to use. Our Sweet Singing Seasoning is a very aromatic blend made from allspice, nutmeg, cinnamon, thyme, turbinado sugar, onion, and salt, that is fabulous on chicken, pork, salmon, and on bananas sautéed in butter for a nice dessert topping. We also discovered that Sweet Sining Seasoning blend makes an unbelievably delicious chicken salad. Cut up your desired amount of chicken, add diced red onion, ground Smoked Almonds (very important ingredient), and Sweet Singing Seasoning. Mix together, then add enough mayo to bind the ingredients together. This chicken salad is wonderful as a sandwich, on crackers, or over fresh lettuce or baby spinach.
We also have a Rub Sampler for chicken that makes a wonderful gift, composed of our Harmony, Greek and Tasty Tango Rubs. If you're the resident chef, this selection will keep you set to mix it up in the kitchen, and always keep them coming back for more.
All of our blends are pure spice, with no chemicals or preservatives. We like to make them big on flavor and low on salt. If you need Salt-free blends, just send us an email or call us at the shop to let us know. We can mix most of our blends completely free of salt, and would be happy to make one for you.