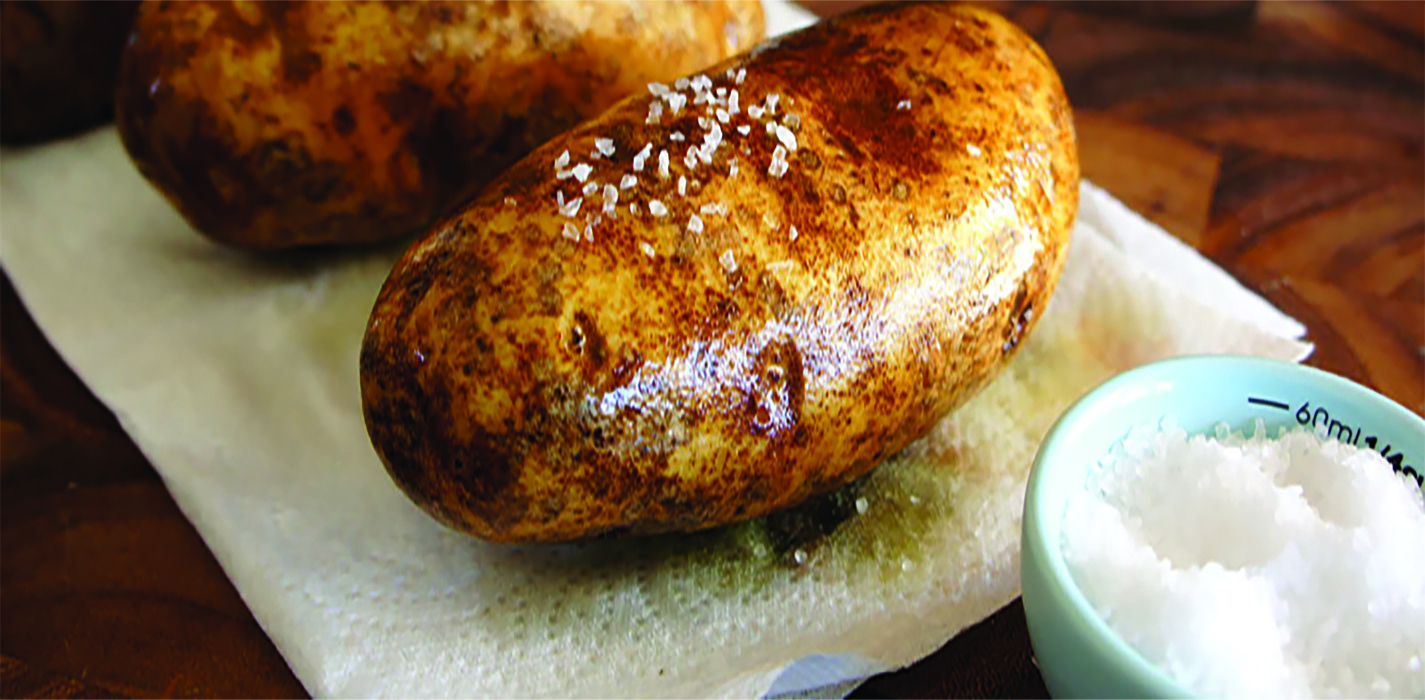 Recipe Type:
Potato
,
Veggies
This recipe highlights the salt that lies beneath the Fleur de Sel Salt crust called sel gris or French Grey Sea Salt. This salt is coarser in texture and it gets its grey color from contact with the clay bottom of the drying pool where it also draws a complex collection of minerals including magnesium, iron, calcium, potassium, manganese, and zinc. French Grey has a unique sea taste that comes from the high content of moisture which also keeps it from absorbing additional moisture like other salts. The flavor pairs nicely with the baked potato and toppings in this recipe.
Pure Ocean Sea Salt is a great salt to use in this recipe too. It is a really clean tasting sea salt that is perfect to cook with or use as a finishing salt. Pure Ocean is one of our favorite everyday use salts that works for pretty much everything.
How to make Salt Crusted Baked Potatoes
Heat oven to 450 degrees
Rinse potatoes, and pierce several times with a fork. Place on a microwave-safe plate; cover with damp paper towels and microwave on HIGH for 8 to 10 minutes. Place potatoes on a baking pan.
Drizzle with olive oil, and generously sprinkle evenly with French Grey Sea Salt, turning to coat.
Bake at 450° for 20 minutes or until tender, turning potatoes halfway through baking. Serve with butter, sour cream and chives.
OPTIONAL: Sprinkle with our Citrus Seasoned Salt for a nice punch of citrus flavor.