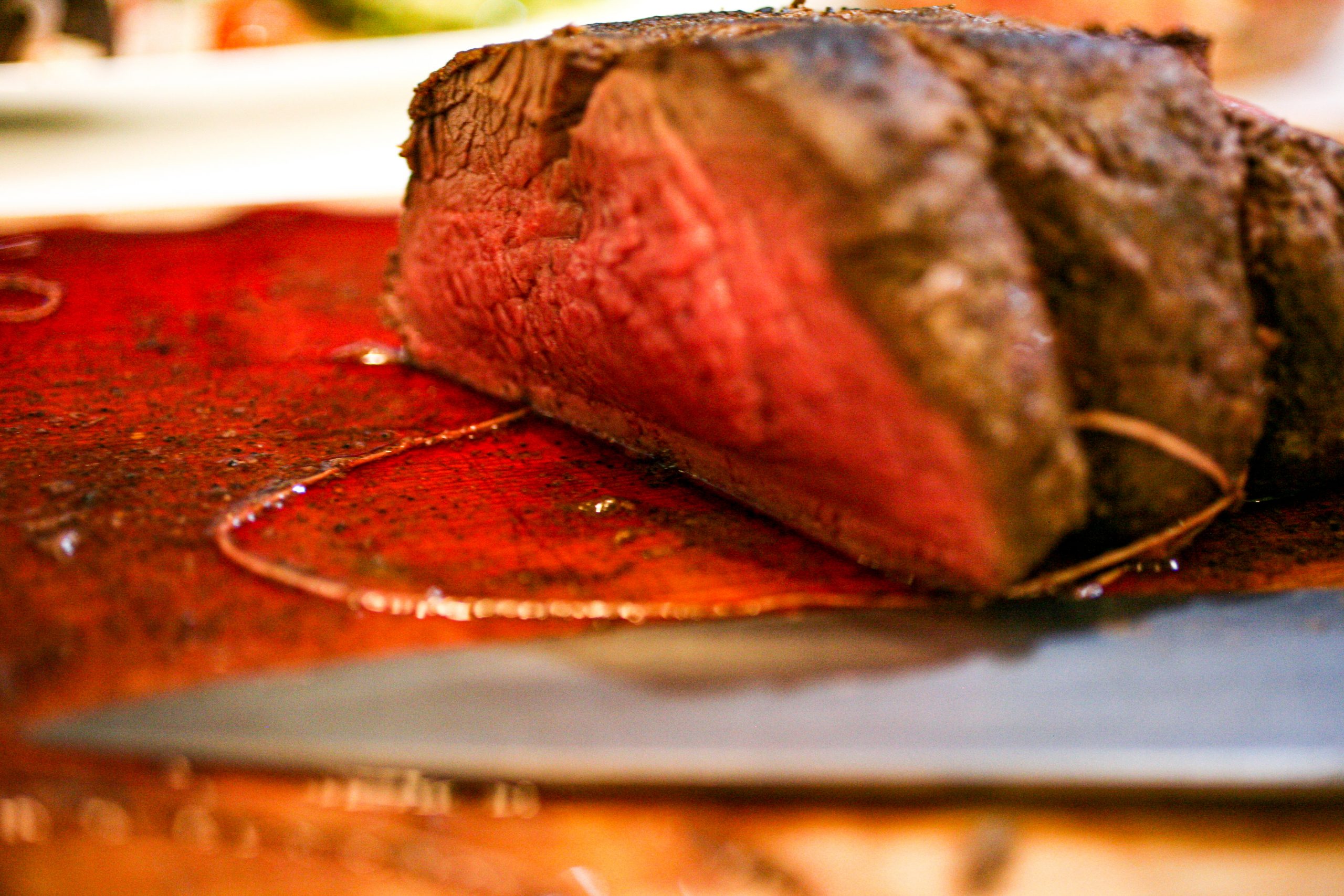 Recipe Type:
Beef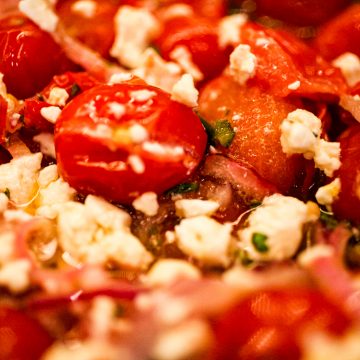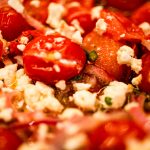 We like to use a whole beef tenderloin for this delicious recipe, then cut it into thick slices like a filet mignon steak. We have made this recipe several times, and it is always a huge hit for dinner parties. Roasting the tomatoes brings out a sweetness that combines beautifully with the salty feta and bright lime flavors. If you don't like cilantro, you can substitute fresh thyme or basil leaves.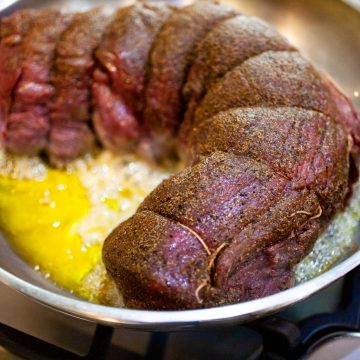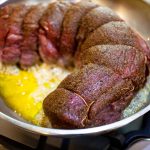 Our favorite way to make the beef tenderloin is on the grill. We have also had great success with searing it in a pan as pictured, and finishing the beef in the oven. Either way you prefer to prepare it will yield great results.
As for sides, we like to keep it on the lighter side with a few veggie dishes. Steamed asparagus or broccoli work well, or roasted vegetables. You can also make baked potatoes with green beans or peas.
How to make Spicy Grilled Beef Tenderloin
Ingredients
2 Pints Cherry Tomatoes
2 Tbs Java-Jo Steak Seasoning
1/2 Red Onion, sliced thinly
2 tsp Cilantro
4 lb Whole Beef Tenderloin
2 Limes, juiced
1 Serrano Chili, sliced thinly
½ lb Feta Cheese crumbs
1/4 cup + 2 tbs Seraphino Olive Oil
Heat the broiler. Put the cherry tomatoes on a baking sheet, drizzle some Extra Virgin Olive Oil and season with salt and pepper. Broil until the tomatoes burst (about 4-5 minutes). Remove from oven and allow them to cool a bit. In a large bowl add ¼ cup Extra Virgin Olive Oil, juice of 2 limes, onion, chili, cilantro, cheese and the broiled tomatoes. Mix carefully to avoid breaking up the tomatoes. Taste and adjust seasoning, set aside.
Heat grill or grill pan to medium. Rub the meat with some olive oil and season it generously with Java Jo. Grill the tenderloin, browning on all sides until it is medium rare, about 15-20 minutes. Remove the meat to a cutting board, cover with aluminum foil and allow to rest for 10 minutes before slicing. Slice the meat thin, placing it on platter, spoon the feta and tomato topping over beef. Garnish with a drizzle of Extra Virgin Olive Oil and cilantro leaves. Enjoy!