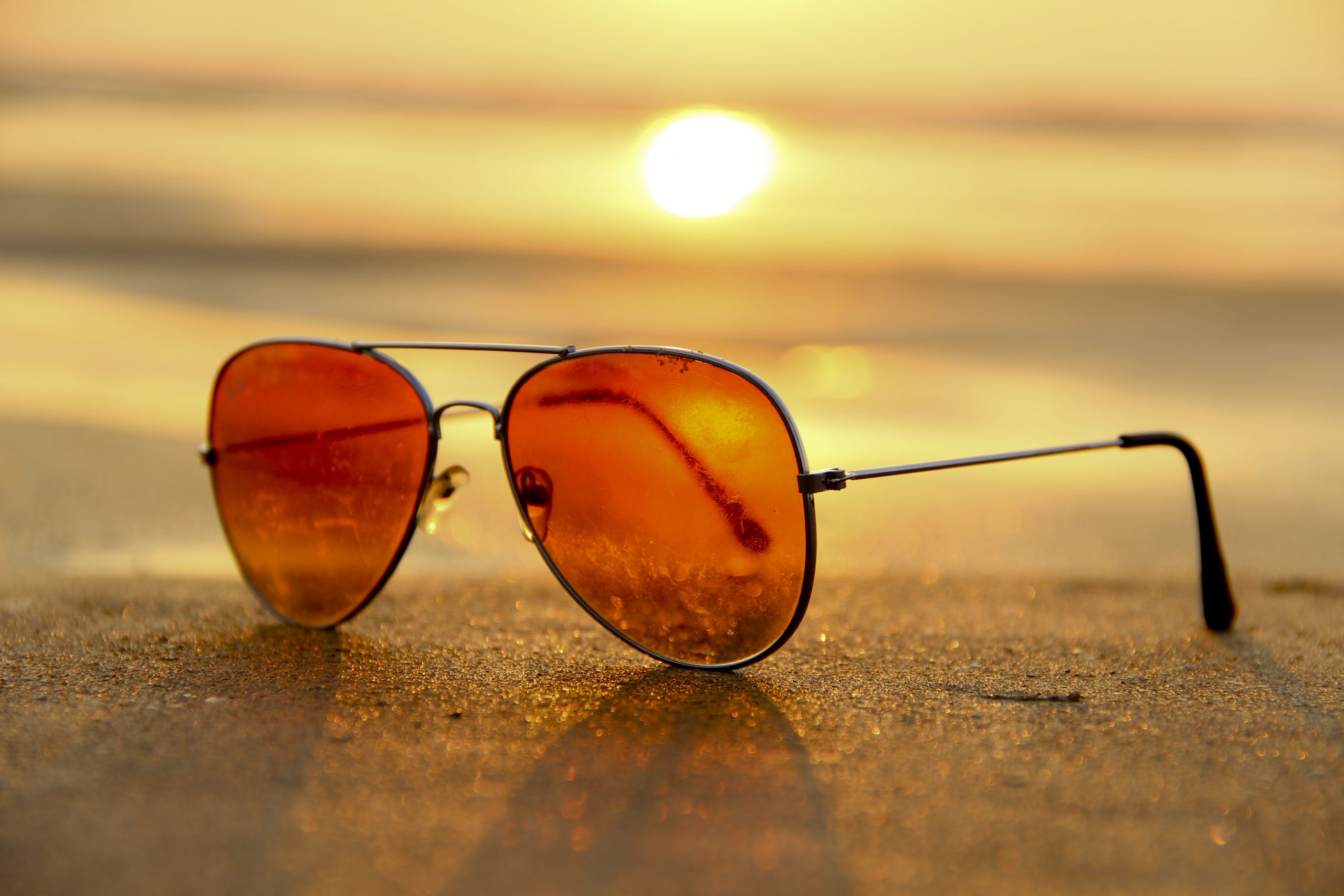 Heading towards the end of summer. Of course, being in Florida, it feels like summer most of the time.
Did you know that Labor Day became an official holiday to honor the contributions of American workers in 1894. That's 123 years of cookouts and, wow, how cookouts have changed through the years. Baked beans were around during the cookouts of the 1800's. Potato salad as we know it today didn't make an appearance until approximately 1940, when mayonnaise replaced a French style dressing. Deviled eggs have actually been around longer than baked beans.
Most of us just open, add a few enhancements and bake the beans from the can then call it baked beans. Here's how you can make them from scratch.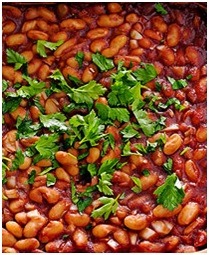 Baked Beans
Serves 10-12 as a side dish
Ingredients
1 lb dried navy or Great Northern beans
8 cups water
1/4 lb bacon (or salt pork), diced
1 cup onion, chopped
1/2 cup molasses or maple syrup
1/4 cup brown sugar, packed
1 tsp dry mustard
1/2 tsp salt
1/4 tsp ground black pepper
Rinse 1 pound (about 2-1/3 cups) dried navy beans or Great Northern beans in a colander under cool running water. Be sure to sort through the beans to remove any debris. Soak the beans overnight. The next morning, drain and rinse the beans.
In a large Dutch oven combine the beans and 8 cups water. Bring to boiling; reduce heat. Simmer for 1 to 1-1/2 hours or until the beans are tender, stirring occasionally. Drain beans, reserving the liquid.
Now, it's time to add the Flavorings! In a 2-1/2-quart casserole combine the beans with bacon, onion, molasses, brown sugar, mustard, salt and pepper.
Cover the casserole, and bake the Beans in a preheated oven at 300°F for 2-1/2 hours or until the beans reach the desired consistency.
Baked Beans Tip: You can get a head start on baked beans by soaking them and cooking them in advance. Cover and store the cooked beans in the refrigerator for up to 3 days. Some cooks like their beans saucy, while some prefer them more dry. If you like them saucy, add additional reserved bean liquid during cooking. If, at the end of cooking time, the beans are not as dry as you like, continue to bake them, uncovered, until some of the liquid has evaporated. Keep in mind, though, that beans will continue to soak up the liquid after cooking.
Okay, that takes care of the baked beans, now on to the potato salad!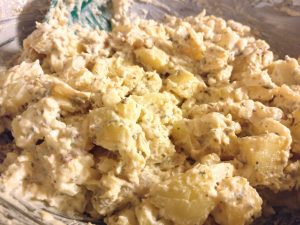 This is VSpicery's take on potato salad using simple ingredients for great flavor. Wash, peel and chunk 5 lbs. Yukon Gold potatoes. Place in pan large enough to cover potatoes with an inch of water. Add 3 eggs to the potatoes so that they will cook with the potatoes. Bring water to a boil, adding 1 tbsp. salt and cook until fork tender.
While potatoes are boiling dice 2 carrots and a medium red onion. When potatoes are ready, remove eggs and drain water from potatoes. Transfer the potatoes to a bowl, stir in carrots, cover and cool.
Peel and dice 2 eggs, third egg should be sliced to place on top of completed salad. Combine 1-1 ½ cup of mayo with VSpicery's Salad Seasons to taste, set aside so flavors mingle together to make this tasty dressing.
When potatoes are cooled, fold in onion and dressing until totally covered with dressing. Place sliced eggs on top; sprinkle VSpicery's Hungarian, Hot Hungarian Paprika or Smoked Spanish Paprika for color and bit more flavor.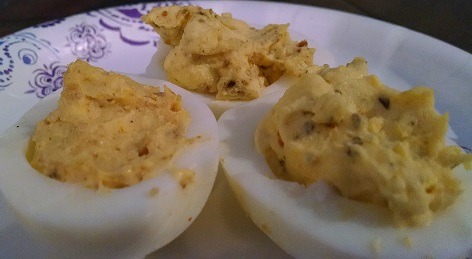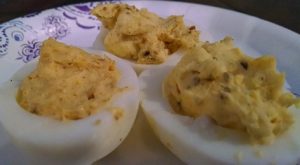 We also love deviled eggs and lots of our blends make delightful deviled eggs. Some suggestions to add to the mayo are: Shallots N' Pepper, Salad Seasons, Greek Seasonings or even Red Hot Sting. Something as simple as Black Truffle Salt and Chervil make a lovely deviled egg. Our curries also make delicious additions to deviled eggs. Our favorite to use is Madras Curry Powder, but Ral El Hanout and Sweet Curry powder work really well too. Be unique, not traditional here!
Fruit salad
We have a delightful Strawberry Champagne Finishing Sauce which adds amazing flavor to a cut fruit salad.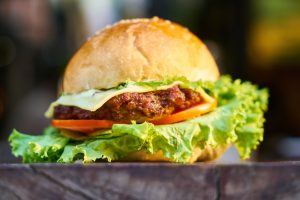 If you're grilling burgers we got your seasonings. Java-Jo Steak Seasoning, Soulful Seasons, Chophouse Kitchen, and Savory Steak Seasoning go great. Combine Chophouse Kitchen and Savory Steak Seasoning for that WOW factor! Of course, if you're grilling steak, any of these will work perfectly as well!
Don't forget the mustard if you serving burgers, hot dogs or grilled shrimp. We have a variety to change it up and delight your guests at any cookout.
VSpicery has all kinds of suggestions and we are always happy to share our ideas. Those of you who have stopped by the shop know we love talking recipes and how to's. If you need a suggestion or have a question feel free to call, email or stop by the shop.
Well that's it for now. Hope you all have a great Labor Day Weekend. Happy grilling!