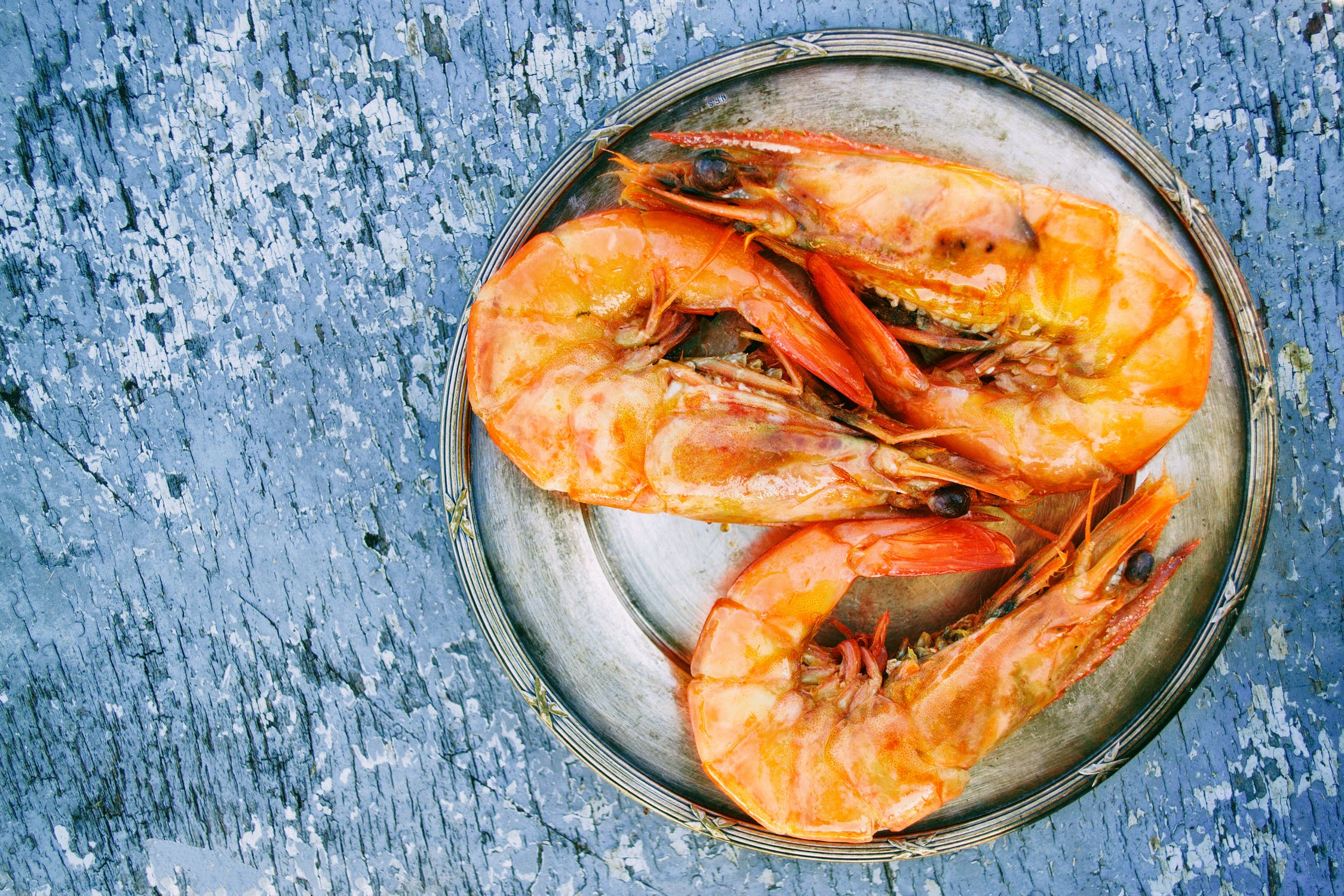 It's time to Celebrate Mardi Gras and St. Patrick's Day! Fat Tuesday, the climax of Mardi Gras, falls on March 5th this year. Traditionally a time for zaniness, a reason to party, and often an excuse to imbibe to excess. We suggest you plan ahead with a spectacularly simple Shrimp Creole dinner. Here's how:

Our Easy Shrimp Creole for 2
INGREDIENTS
1 lb. Shrimp (peeled and deveined)
1 can 14 oz. Diced Tomatoes
2 tbsp. VSpicery's Creole Seasoning
2 tsp. VSpicery's Gumbo Filé
DIRECTIONS
Put diced tomatoes into 10" skillet.  Cook on medium heat until liquid starts to reduce. Stir in Creole Seasoning and Gumbo Filé. Cook so flavors concentrate, and create a sauce (about 5 minutes). When the sauce has thickened, add shrimp. Cook until shrimp have turned a pretty pink. Serve over rice or accompanied by crusty French bread with a nice salad. Laissez les bon temps roule! Yes, flavor can be that easy with VSpicery's blends.
Next we are rolling along into St. Patrick's Day.
Many Americans only know Irish dishes such as potatoes, corned beef and cabbage. If you want to cure your own beef, as several of our customers do, we have the spices that you need. Just let us know and we'll put them together for you. Beyond the delicious home cured corned beef, when it comes to Irish food, there is much more to consider. Spices such as bay leaves, spearmint, thyme, parsley, rosemary, black pepper and caraway seeds are primary seasonings found in Irish cuisine.
Speaking of caraway seeds, many of us don't know much about caraway, but it has been an international player on the spice scene since ancient Rome. Caraway seeds can be used in a variety of ways. They have a pungent aroma that, like the flavor, is warm and bittersweet, sharply spicy, with a note of dried orange peel and a slight lingering hint of anise. Commonly used in Asian and northern and central Europe, the Romans used caraway in vegetables and fish. Caraway seeds are often found in eastern European Jewish staples such as rye breads, sausages, cabbage, soups, and stews. Caraway seeds go well with apples, duck, goose, noodles, onions, pork, potatoes, and other root vegetables, and interestingly, tomatoes.
Back to the Irish food – if you are in the mood for something a bit off the well worn path, give this recipe a try:

Beef in Ale with Cheese Cobbler
INGREDIENTS

Casserole
2 tablespoons all-purpose flour
2 tablespoons VSpicery's Herbal Crust Seasoning
1 1/2 pounds beef brisket, cut into 1/2-inch wide strips
2 tablespoons olive oil
1 medium onion, diced
1 clove garlic, minced
2 carrots, peeled and diced
3 stalks celery, diced
2 cups premium ale
1 cup homemade beef stock or low-sodium beef broth
1 tablespoon tomato purée
1 tablespoon Worcestershire sauce
Cobbler
2 cups self-rising flour
1/2 teaspoon dry mustard
Salt and freshly ground pepper
3 tablespoons cold, unsalted butter
1 cup (4 ounces) shredded Cheddar cheese
1/2 teaspoon Tabasco sauce
1/2 to 2/3 cups water
1 tablespoon milk for brushing tops

DIRECTIONS
This beef casserole dish is best when made with premium Irish ale. Topped with a cheesy Cheddar cobbler, the dish can be prepared in advance, with the cobbler added just before serving time. To make the casserole: In a large bowl or resealable plastic bag, combine the flour and VSpicery's Herbal Crust Seasoning. Dredge the beef in the flour mixture and set aside. Lightly grease a 3-quart casserole dish.
Heat the oil in a large skillet over medium heat. Add the onion and garlic and cook for 2 to 3 minutes or until soft, but not browned. Add the beef and cook for 3 to 5 minutes, or until browned on all sides. Add the carrots and celery and stir to coat. Stir in the ale, broth, tomato purée, and Worcestershire sauce. Bring to a boil, then reduce heat to low, cover, and simmer for 30 minutes, or until the meat and vegetables are tender and the sauce starts to thicken. Transfer the mixture to the prepared dish.

To make the cobbler: Preheat the oven to 350ºF. Sift the flour and mustard into a food processor. Season with salt and pepper. Add the butter, and pulse 4 to 5 times, or until the mixture resembles coarse crumbs. Add the cheese, Tabasco, and 1/2 cup water. Process for 8 to 10 seconds, or until a soft dough forms. Add more water, if necessary.
Transfer the dough to a floured surface. Roll it out to 1/2-inch thickness. With a 3-inch round cookie cutter, cut out rounds. Arrange the rounds on top of the meat mixture, overlapping in a decorative pattern. Brush the tops of the cobbler with the milk. Bake for 30 to 35 minutes, or until the top is golden and the mixture is heated through. Remove from the oven and serve immediately. Serves 4 to 6 as a main course.
Sláinte!
We hope that you enjoyed this post and try the recipes. If you do, send us an email about your experience to val@vspicery.com. We like pictures too! Love hearing from our customers. Next time we'll spotlight some of the products that we carry that in our opinion are top-kotch! 
Stay tune for our next cooking class.  We're working on a nice one.