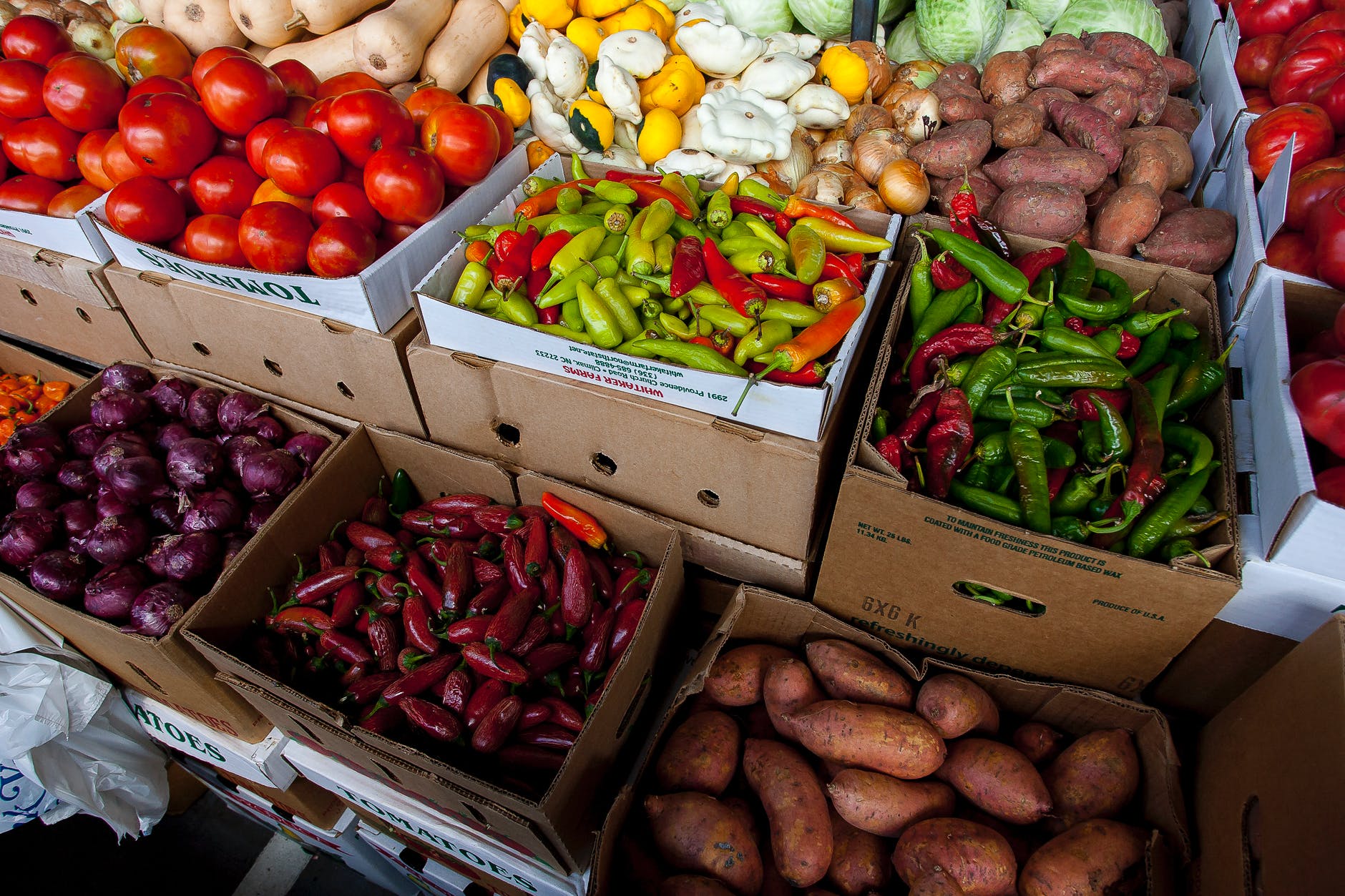 Vegetable Curry is a nutritious, easy and incredibly delicious dish to make any time. For this recipe we used our North African curry blend, Ras El Hanout, although most curry blends can be used as a substitute. Ras El Hanout is a wonderfully warm blend of over a dozen spices like cardamom, fenugreek, turmeric, coriander, ginger, and cumin, that are nicely balanced with sweet notes from cinnamon, nutmeg, and other spices.
Ras El Hanout means "top shelf", the literal translation is "head of shop", and according to Moroccan spice dealers it was originally created out of all the best spices in their shop. It has been reported that some versions had up to 50 spices in the mix. VSpicery's Ras El Hanout has quite a few spices, but we found a way to create this beautiful curry flavor and keep the spice count well under 50.

We added curry several times throughout this recipe, adding in small amounts until it smelled just right so there is no exact measurement. If you have a chance to try this recipe, let us know in the comments below.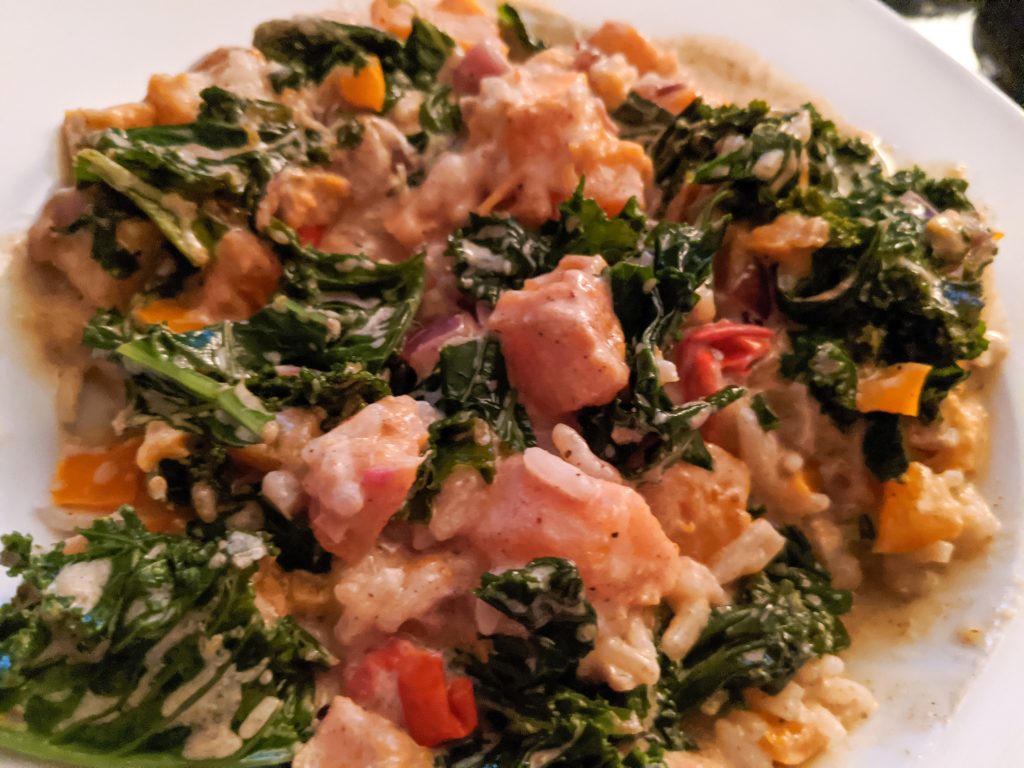 Vegetable Curry Recipe
1 small butternut squash, diced
1 sweet potato, diced

Combined with olive oil salt and pepper. Roast diced veggies at 375 degrees for 30 minutes.
1/2 large red onion, diced
1 orange bell pepper, diced
8 cherry tomatoes, sliced in half
2-3 cups chopped kale

Saute onion and pepper together with a bit of salt until tender. Season with Ras El Hanout curry.
Add tomatoes, and cook until tender, adding a bit more Ras El Hanout curry.
Add kale, and cook until tender, adding a bit more Ras El Hanout curry.
Stir in the roasted butternut squash and sweet potato, and cook until kale begins to wilt.

Add:
1 can coconut cream and more curry
1 container of Greek yogurt

Stir well and gently to combine, and add more curry if desired. Serve over rice. 
We hope you enjoy this recipe as much as we do. It is quickly becoming a staple dish in our homes. If you would like to see more curry recipes, or ideas for using more vegetables in your meals, put a comment below, and we will post those recipes. Happy cooking!