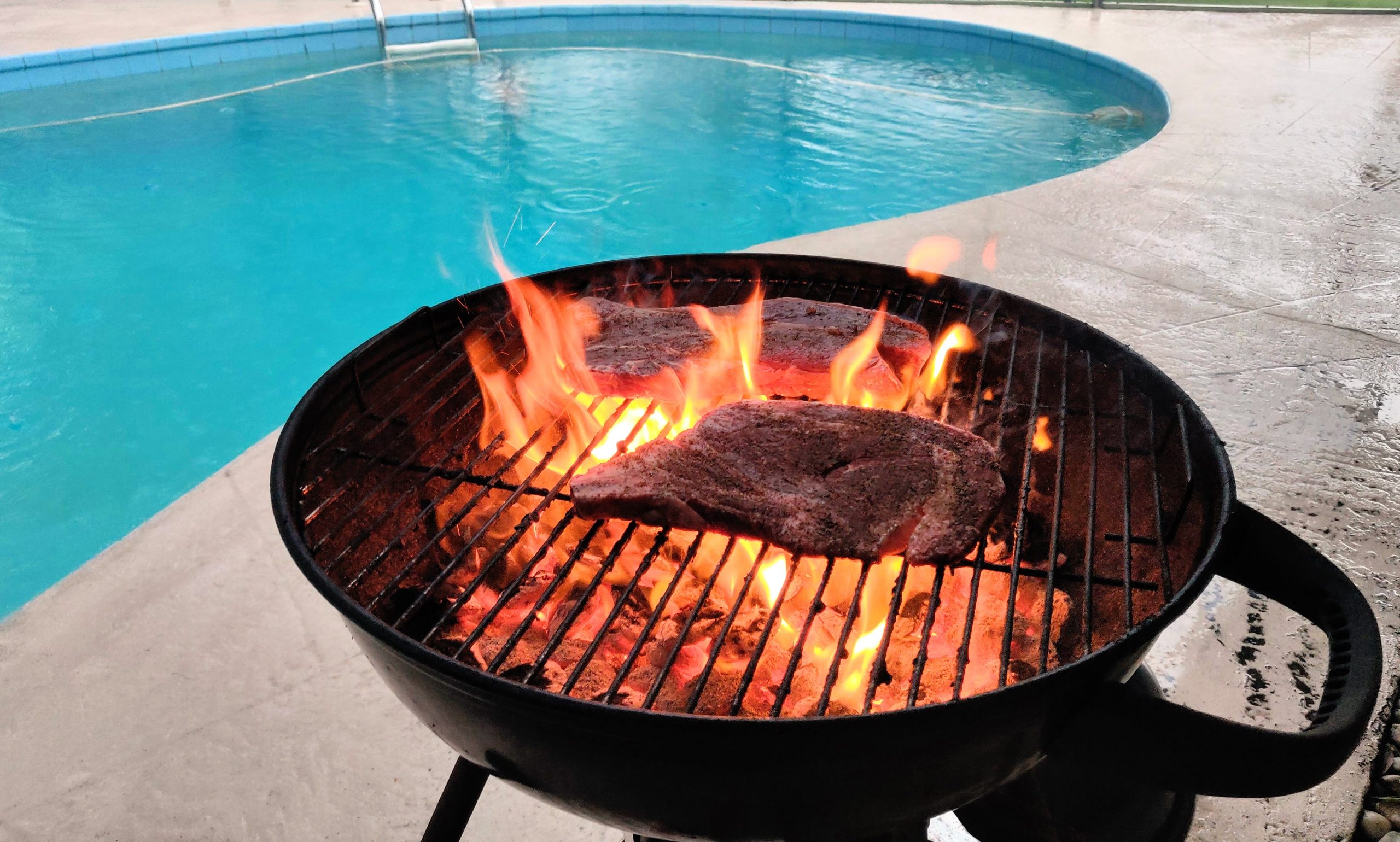 As the weather warms up, we start looking for ways to cool down. Especially here in Florida, that means beach trips and pool parties. That also means we're grilling more. Who wants to stay inside when all the fun is going on outside? Your summer grilling plans are covered with our original recipe rubs and spice blends. We hand blend all of our rub blends, curries and seasoned salts in-house every week. You can be sure that you are getting the freshest seasonings available. Whether you are baking, roasting or grilling, VSpicery spices make your food noticeably better, and you can taste the difference in every bite.
We want to help you start your summer grilling right, so we're throwing you a freebie. Buy 3 VSpicery blends, and we will include a FREE bag of our Citrus Salt Blend. Our Summer Grilling Giveaway starts Monday (5/24) ending Sunday (5/30).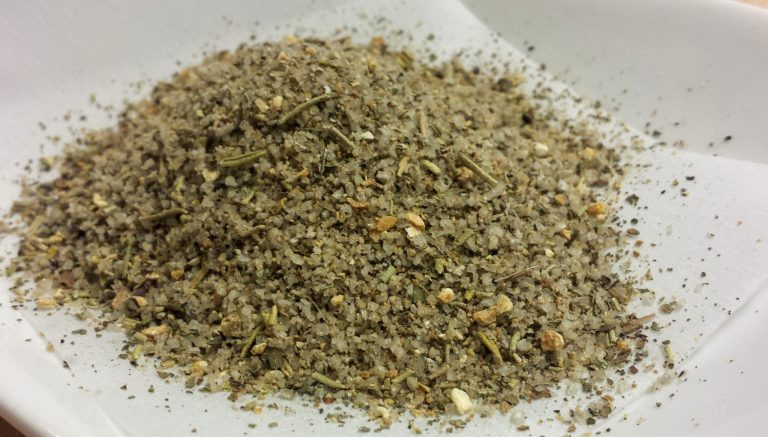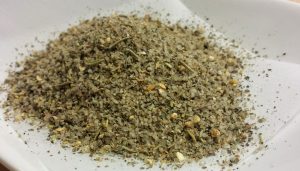 VSpicery's Citrus Salt Blend is great to use as a base for many recipes, but complex and flavorful enough to use on it's own. We start with a nice blend of lemon and orange zest, then add some herbs and salt. Our customers can't get enough of this bright and flavorful salt blend. It is wonderful for seasoning vegetables, chicken, fish, seafood and pork. Try tossing chicken wings in some olive oil and Citrus Salt, and grill or smoke them for a tasty treat. Our Citrus Salt is equally delicious on fish or seafood. We love to season our fresh catch, from fishing in the afternoon, with Citrus Salt and tossing it on the grill with some veggies for dinner. Add Citrus Salt to butter or oil and baste grilled shrimp or scallops while grilling.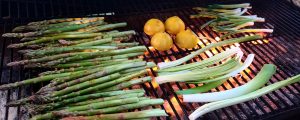 We love grilling all sorts of veggies and fruit. If you haven't tried it yet, be sure to grill some lemons this season for a real flavor experience. Then squeeze the grilled lemons over seafood, fish, veggies or chicken. The slight smokiness really enhances the bright lemon flavor. Green onions and asparagus are another favorite for grilling. In addition to the usual grilled veggies like onions, peppers, zucchini and summer squash, we like to add things like eggplant, pineapple, peaches and even romaine (for grilled Caesar salads) to the mix to change things up a little as the grilling season continues.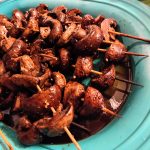 However, grilled mushrooms are still at the top of our list, and pretty much any fresh mushroom will work, except enoki mushrooms. Our go to mushrooms are baby bellas and portabellas because they are firm and stand up to the grill really well. Big portabella mushrooms are fantastic as a grilled meat alternative for burgers. The pictured mushroom skewers were seasoned with a marinade of low sodium soy sauce, Worcestershire sauce, VSpicery's minced roasted garlic and Special Peppercorn Blend. They never last long enough to pack up for leftovers.
We will give you a quick rundown of our best blends for the usual suspects that we all love to grill. If you have any questions, we are always available on Facebook or call us at the shop – 813.870.1133 – and we will be happy to help you.
Best blends for grilled Chicken
Ale & Herbs
Experience flavor from the pint to the plate. This delightful blend of beer and herbs works nicely on chicken and pork either grilled or baked. Add to water for steaming brats. Mix into batter for fried fish.
Barista BBQ Blend
Fantastic on chicken, pork and steak, this blend loves the grill! The barista part comes with the espresso powder in the blend, and the other spices are similar to how they season grilled meats in the Barbacoa style of cooking.
Greek Seasoning
Designed from original Greek recipes, this blend is a combination of Greek oregano, garlic, lemon, marjoram, salt & other spices provides the oomph to your chicken, lamb, potato or pork dishes.
Tasty Tango
Tasty Tango LOVES the grill and smoker, and makes delicious grilled chicken, smoked wings, and grilled salmon. This spice blend has a subtle orange flavor, and nice spicy notes without heat, it is full bodied with a satisfying flavor. Wonderful on fish, pork or chicken, especially when grilled.
Best blends for grilled Beef
Java Jo Steak Seasoning
This delicious steak seasoning blend combines paprika, garlic, coffee, and other spices that really sinks into your steak to perk up the flavor.  Equally delicious mixed into ground beef for burgers. The coffee in Java Jo comes through more in the aroma than the flavor, and the coffee acts as a natural tenderizer to the beef, allowing the flavor to come alive.
Moo Char Gusto
Treat meat with some char before it hits the grill with Moo Char Gusto. This is more than just a savory smoky treat with a hint of sweet. Activated charcoal gives color, and enhances the grilled flavor. Wonderful on beef, chicken, pork, and lamb. Flavors caramelize and intensify when grilled, making your tongue tingle with delight.
Savory Steak Seasoning
Savory Steak Seasoning uses peppercorns, Garlic, Ginger, Mustard, Salt and other spices. The results are a combination that enhances the flavor of the beef without masking its taste. This has more of a traditional taste profile for steak, and is great in burgers. Savory Steak also makes a fabulous seasoning for onion and mushroom sauté.
Soulful Seasons
This blend is a combination of Salt, Garlic, Pepper, Paprika, Coriander with a touch of Caraway and other spicy delights. Great for steak, pork and roasted vegetables. This seasoning blend is wonderful on grilled fish as well.
Best blends for grilled Pork
15th & 5th Rib Rub
This dry Memphis style rib rub contains salt, paprika, garlic, oregano, mustard, chili powders & other spices all blended for a mouth-watering appeal.
Especia Roja
This versatile blend of paprika, chili powder, mustard, salt, cumin and other spices livens up eggs, potatoes, chicken, fish, and more. Especia Roja also makes a wonderful pulled pork, and can be cooked on the grill, smoker, in a crock pot or in the oven. Just lightly oil pork, season with the blend, and cook. Barbecue sauce is optional.
Marinate That Pork
Add the taste of Spain to your pork with the flavors of thyme, rosemary, parsley, garlic & other seasonings, a cup of your favorite white wine and a bit of olive oil.  Marinate That Pork is a dry rub version of the popular mojo flavor, and is also delicious on chicken.
Shallots N Pepper
This blend of shallots, salt, tarragon, black pepper and other spices is fantastic on poultry, fish, salads, and vegetables. We also love using it on pork, adding a little fresh garlic makes this blend extra tasty for a pork roast or chops.
Best blends for grilled Fish & Seafood
Blackening Seasoning
A delicious, spicy blend of salt, paprika, cayenne, onion, and peppers, that will liven up your taste buds. Great for grilled fish, beef or chicken.
Dillious
Makes a delightful flavor for fish or chicken, mix with mayo for a seasoned sandwich spread.  Try DILLious mixed in your chicken salad.  Play around with this DILLious salt free blend.
Fin & Feather Schmaker
Not only did we have lots of fun naming this blend, but the flavor combination is really delicious on fish, chicken, roasted potatoes, and veggies. After much thought, we christened it Fin & Feather Schmacker. Once you give it a try, you will be schmacking your lips from all that flavor! This blend is a delightful mixture of sea salt, herbs, garlic, smoky paprika, and other delicious spices.
Lemony Pepper
Kinda like the lemon pepper you are use to using, but a whole lot better! Lemony Pepper Seasoning is a nice compliment to fish and chicken. Also works well to kick up the flavor of steamed veggies.
We hope you have a wonderful summer, and keep grilling!