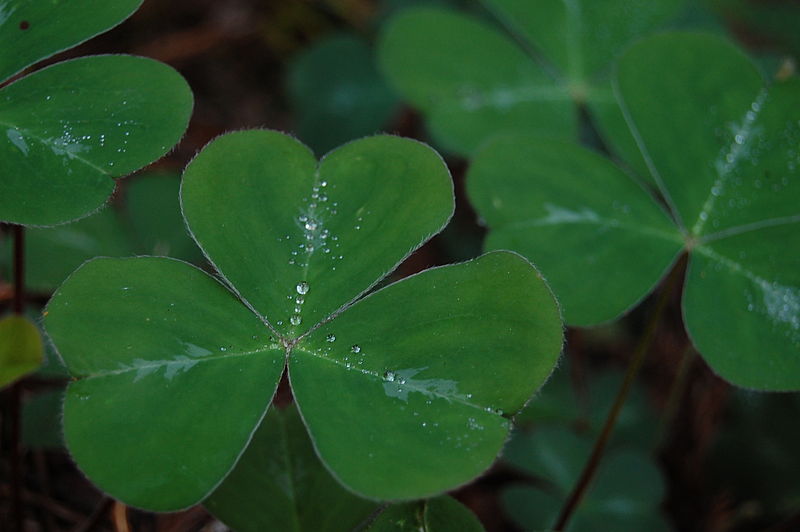 Does March Madness reign supreme at your place? Between the brackets, we suggest hosting a St. Patty's Day gathering. A good stout is a slam dunk with some great St. Patrick's Day plates. Bring your "A" game: Beef in Ale with Cheese Cobbler, served with Irish Soda Bread, followed up by Irish Whisky Balls for dessert.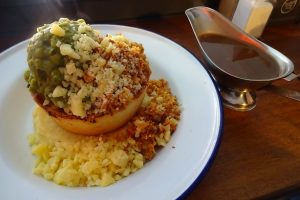 Beef in Ale with Cheese Cobbler
CASSEROLE INGREDIENTS
2 tablespoons all-purpose flour
2 tablespoons VSpicery's Herbal Crust Seasoning
1 1/2 pounds beef brisket, cut into 1/2-inch wide strips
2 tablespoons olive oil
1 medium onion, peeled and diced
1 clove garlic, minced
2 carrots, peeled and diced
3 stalks celery, diced
2 cups premium ale
1 cup homemade beef stock or low-sodium beef broth
1 tablespoon tomato purée
1 tablespoon Worcestershire sauce
CASSEROLE INGREDIENTS
2 cups self-rising flour
1/2 teaspoon dry mustard
Salt and freshly ground pepper
3 tablespoons cold, unsalted butter
1 cup (4 ounces) shredded Cheddar cheese
1/2 teaspoon Tabasco sauce
1/2 to 2/3 cups water
1 tablespoon milk for brushing tops
DIRECTIONS
This beef casserole dish is best when made with premium Irish ale. Topped with a cheesy Cheddar cobbler, the dish can be prepared in advance, with the cobbler added just before serving time.
To make the casserole: In a large bowl or resealable plastic bag, combine the flour and VSpicery's Herbal Crust Seasoning. Dredge the beef in the flour mixture and set aside. Lightly grease a 3-quart casserole dish.
In a large skillet over medium heat, heat the oil. Add the onion and garlic, and cook for 2 to 3 minutes or until soft but not browned. Add the beef and cook for 3 to 5 minutes, or until browned on all sides. Add the carrots and celery and stir to coat. Stir in the ale, broth, tomato purée, and Worcestershire sauce. Bring to a boil, then reduce heat to low, cover, and simmer for 30 minutes, or until the meat and vegetables are tender and the sauce starts to thicken. Transfer the mixture to the prepared dish.
To make the cobbler: Preheat the oven to 350ºF. Sift the flour and mustard into a food processor. Season with salt and pepper. Add the butter, and pulse 4 to 5 times, or until the mixture resembles coarse crumbs. Add the cheese, Tabasco, and 1/2 cup water. Process for 8 to 10 seconds, or until a soft dough forms. Add more water, if necessary. Transfer the dough to a floured surface. Roll it out to 1/2-inch thickness. With a 3-inch round cookie cutter, cut out rounds. Arrange the rounds on top of the meat mixture, overlapping in a decorative pattern. Brush the tops of the cobbler with the milk. Bake for 30 to 35 minutes, or until the top is golden and the mixture is heated through. Remove from the oven and serve immediately. Serves 4 to 6 as a main course.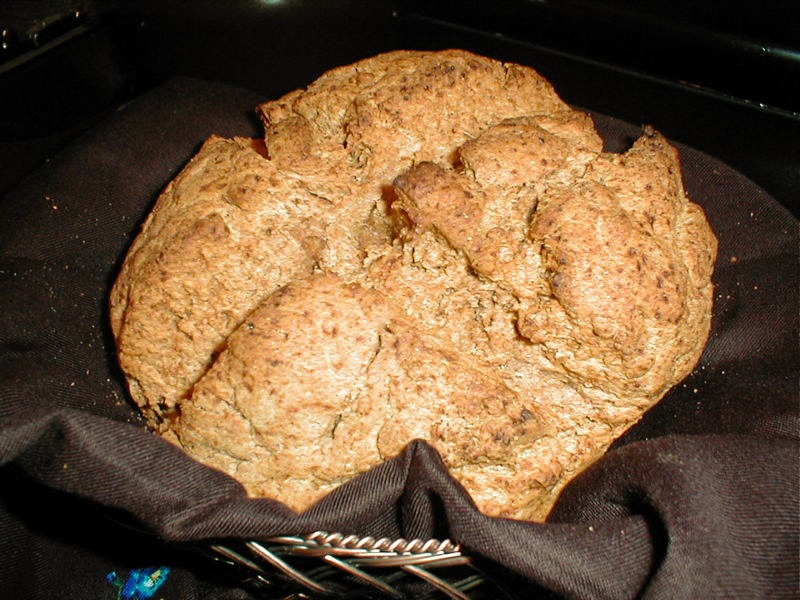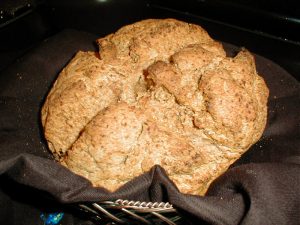 Herbed White Soda Bread
Soda bread is as common to Ireland as rice is to China or pasta is to Italy. This bread has a soft rich flavor with a texture that is light and crumbly, and it's aroma has wafted through every kitchen in Ireland. The delicate flavor of the herbs comes through with a subtle delight. You can add 1/3 cup of raisins or some ground fennel seeds to change it up.

INGREDIENTS
3 1/4 cups unbleached flour
1/2 teaspoon salt
1/2 teaspoon baking soda
2 1/2 tablespoons, plus 1 teaspoon freshly chopped herbs, such as rosemary, sage, thyme, chives, and parsley
12 to 14 ounces buttermilk
DIRECTIONS
Preheat oven to 450 degrees. Mix all the dry ingredients together in a large bowl, make a well in the center and pour all of the buttermilk in at once. Using 1 hand, stir in a full circle starting in the center of the bowl working towards the outside of the bowl until all the flour is incorporated.
The dough should be soft but not too wet and sticky. When it all comes together, a matter of seconds, turn it out onto a well-floured board. WASH AND DRY YOUR HANDS. Roll dough around gently with floured hands for a second, just enough to tidy it up, flip the dough over. Pat the dough into a round about 1 1/2-inches deep. Sprinkle a little flour onto the center of a baking sheet and place the loaf on top of the flour. Cut a deep cross on it with a sharp knife and prick the four sections. Let the cuts go over the sides of the bread.
Bake in preheated oven for 20 minutes, then reduce the heat to 400 degrees for 20 minutes, or until just cooked. If you are in doubt, tap the bottom of the bread: if it is cooked it will sound hollow. Cool on a wire rack.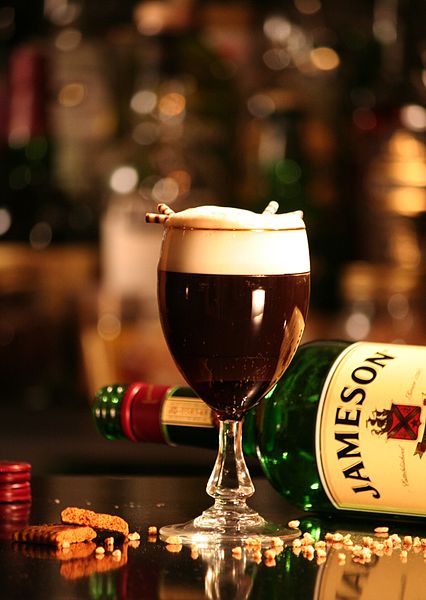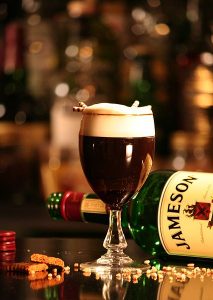 Irish Coffee Balls
This recipe was one that we couldn't resist trying, and really glad we did! Recipe by SkinnyMinnie, thank you for this delicious creation.
INGREDIENTS
3 1/2 cups vanilla wafer cookie crumbs
1 cup finely chopped pecans
1 1/2 cups sifted confectioner's sugar, divided
3 tablespoons instant coffee granules
1/3 cup Irish Whisky
1/3 cup light corn syrup
Directions
In a large bowl, combine the cookie crumbs, pecans, and 1 cup of sugar. Dissolve coffee granules in Irish whiskey in a small cup. Add to dry mixture along with corn syrup, mixing until blended. Shape mixture into 1 inch balls. Roll in remaining sugar. Store in air tight container. Note: Cookies become more flavorful after sitting 2-3 days. Makes about 4 1/2 dozen cookies
Well that's all for now. Hope you give some of these suggests a whirl.
Have you heard the news?
Our kitchen is open! This means that you can host your own fantastic evening at VSpicery Flavor Shop and let us do the cooking. Gather your friends (minimum of four couples), contact us so we can work out a menu, set the date and then come enjoy. These evenings consist of an appetizer, entrée, and dessert. We don't have a liquor license so we can only encourage you to bring wine or other beverages of choice to complement the meal. We will serve iced tea and coffee while you wow your friends with an unforgettable feast.